09-27-2015, 12:46 AM

This user has been denied support.
How would i delete this from appearing ? it looks misplaced and ugly and i dont think it will be needed in my forums so i would like to remove that button from the profile 
NOTE: I do not want to remove the function of the buddy list just the button on the profiles.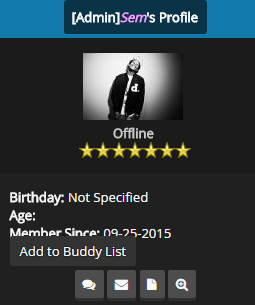 Chaosforums.org
Account:
Test
chaos123