2016-07-02, 02:58 AM

This user has been denied support.
So my first issue. When I switch CloudFlare to development mode I can change my global.css and the changes will occur on hard refresh. However, when I turn off CloudFlare's development mode when I'm finished making changes my forum will go back to it's original CSS before my edits. Any idea why this may happen? I don't think it's a CloudFlare issue.
My second issue... I can't drag and drop the bars in the permissions for each usergroup.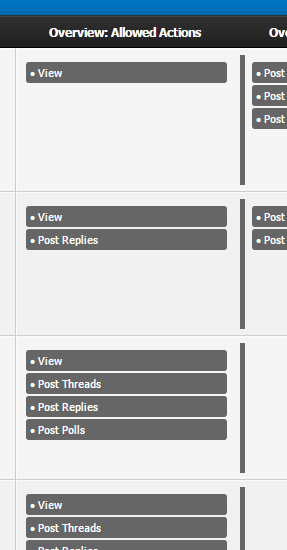 I was able to move permissions earlier, but I don't know what I've done that may be blocking function to drag and drop those permission bars. I've only installed NewPoints, MyAwards and a new theme for the site. Would there have anything to do with my CHMOD settings somewhere?