2016-10-03, 03:03 PM (This post was last modified: 2016-10-03, 03:03 PM by JaxTheBadman.)
So I've been reading up on coding postbits and I haven't gotten anywhere. My postbits still look ugly and I couldn't find the "trow2" code to change the colour of my postbits dependant on the usergroup.
This is what I want my posts to look like: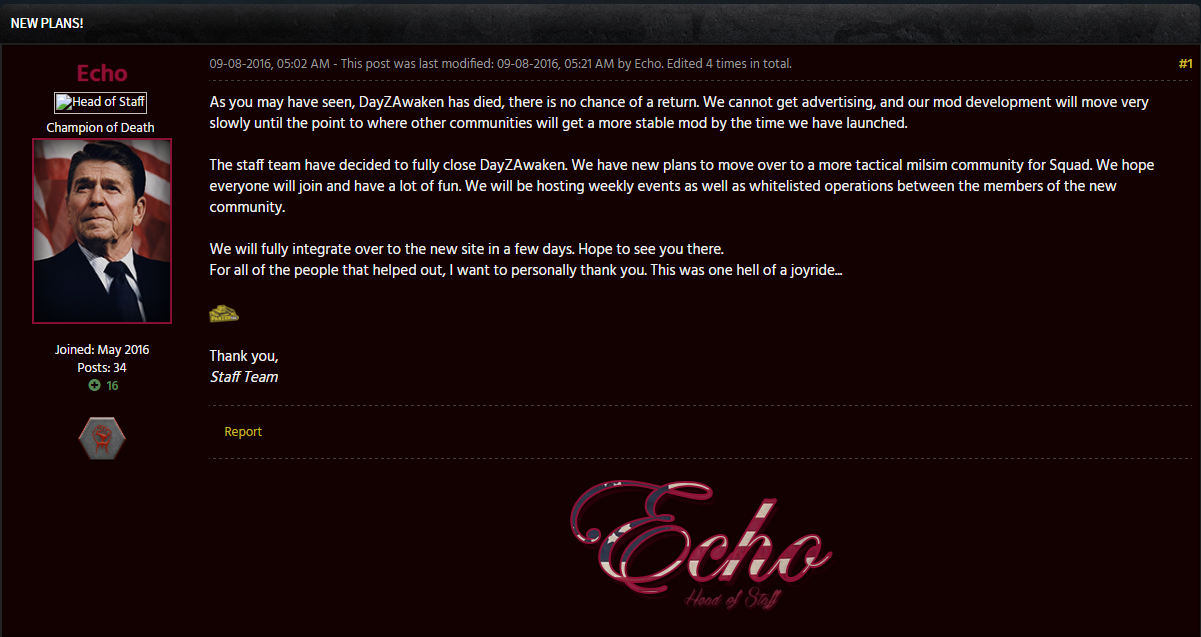 This is what they currently look like:

Any idea on how to make posts look like that?
I'm a complete noob.
Thanks in advance