2016-11-21, 04:19 PM (This post was last modified: 2016-12-03, 09:21 AM by rajeevrrs55.)
Hello,
These days Internet is Full of scammers, Fake peoples and due to this everyone getting in problem and feeling unsafe to browse the forums and another sections of internet and they are really confused whom to trust and not. Reputations system help peoples to find some trusted members of forum but it also not help more.
I founded some popular forum they also use MYBB but they have custom additional function called trust scan which show details explanation about the members of the forum so peoples can believe them before making a conversation or deal with them. (Example Hackforums)
Screenshot :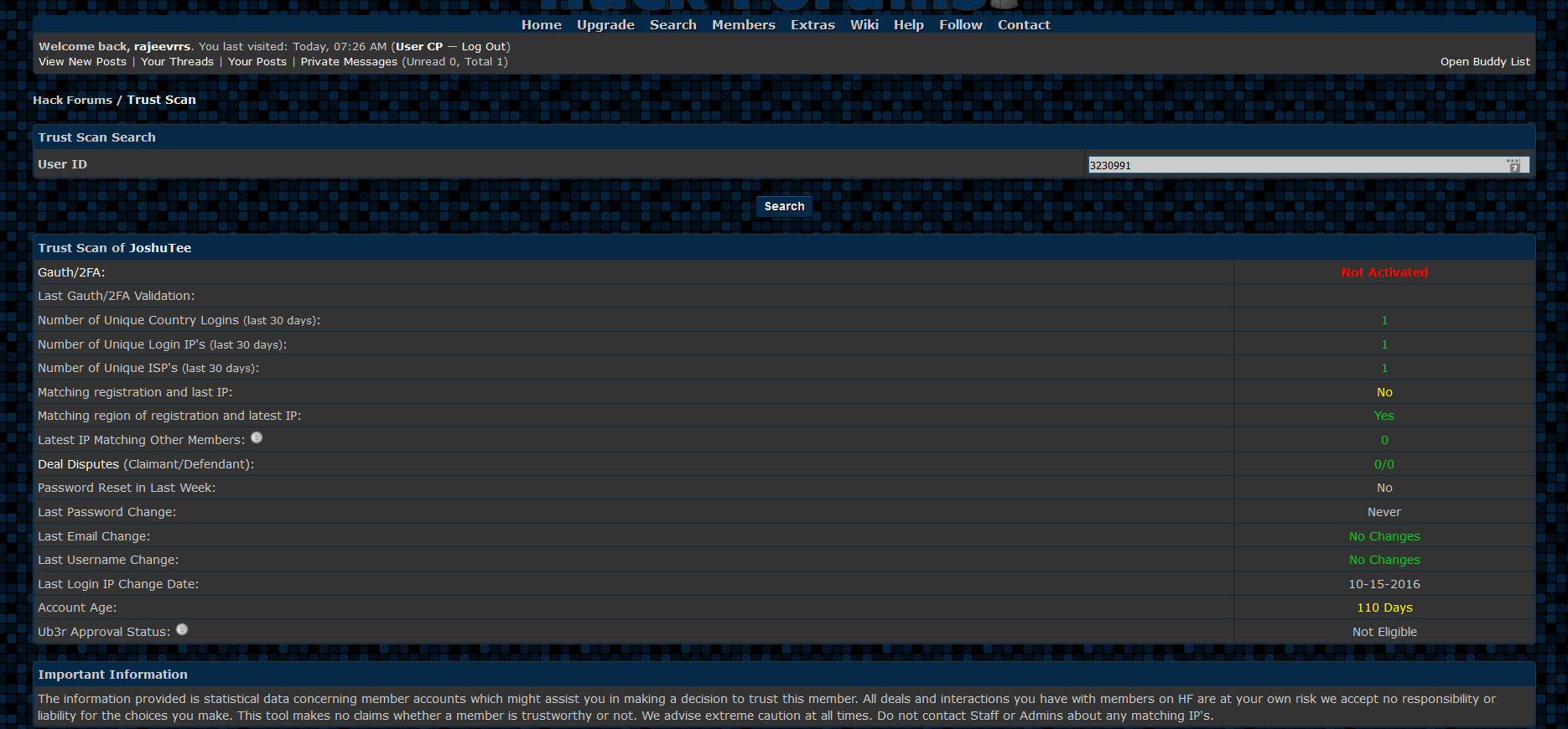 If this Features built in Mybb 2.0 then it will going to make a big change and result in decreasing the fake profile and scammers. I and other member will feel happy to have this features and i feel more happy to see this features in mybb 1.8.9 (Next version)
Plugin request thread :
https://community.mybb.com/thread-206361.html
Please comment and what is your suggestion about my thought.