I mentioned in my BBO Interview for MyBB's blog that I am working towards adding further sharing options to Sharree: Twitch, SoundCloud, Websites, and Graphics/Images. Sharree won't just be geared to YouTubers but content creators of all kinds. This also means Sharree will be a site for MyBB administrators to share their forums as well.
Along with this update I am working on a new dark theme based on the Flatty template and inspired by Imgur as well as YouTube Gaming that I'd like to share with you.
Index page: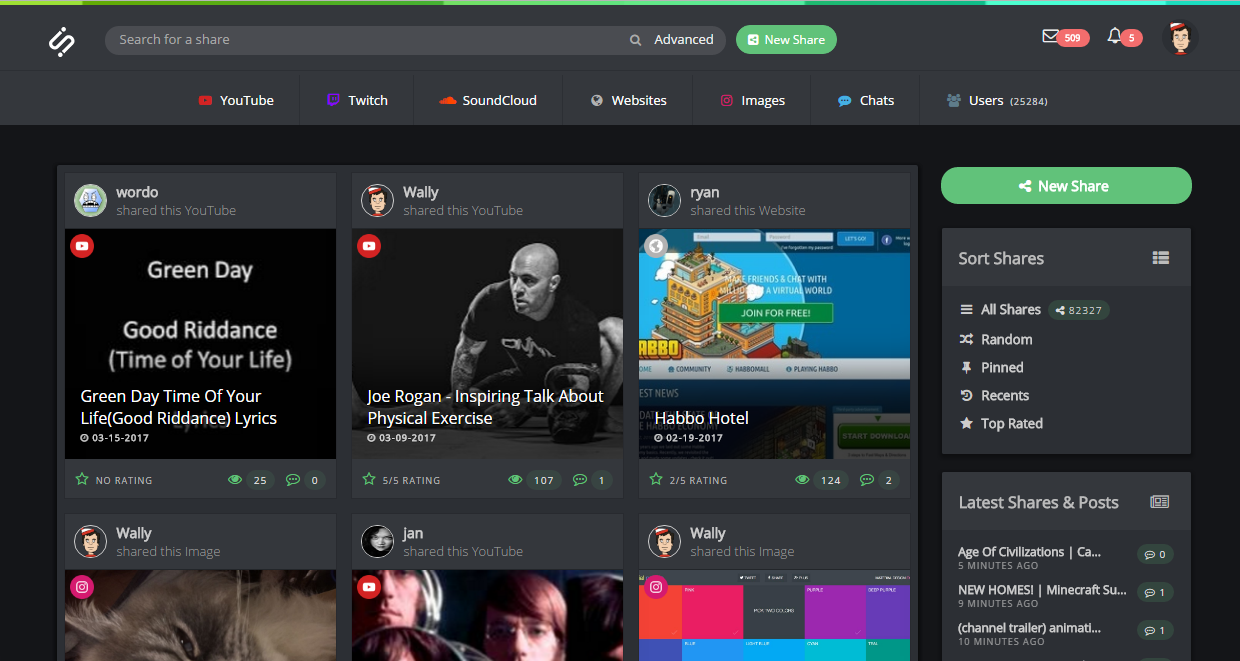 New Thread/Share (Multiple Sharing Options)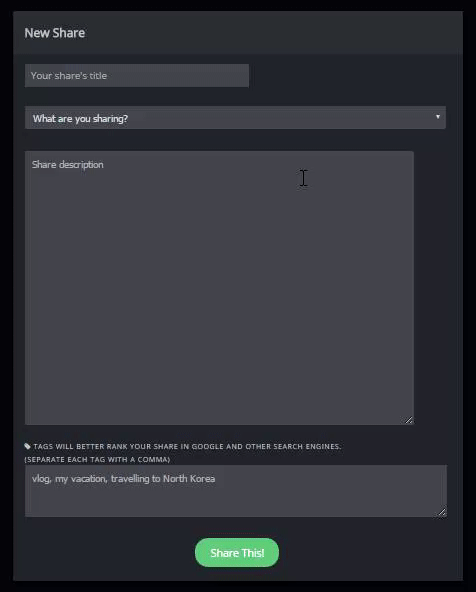 Registration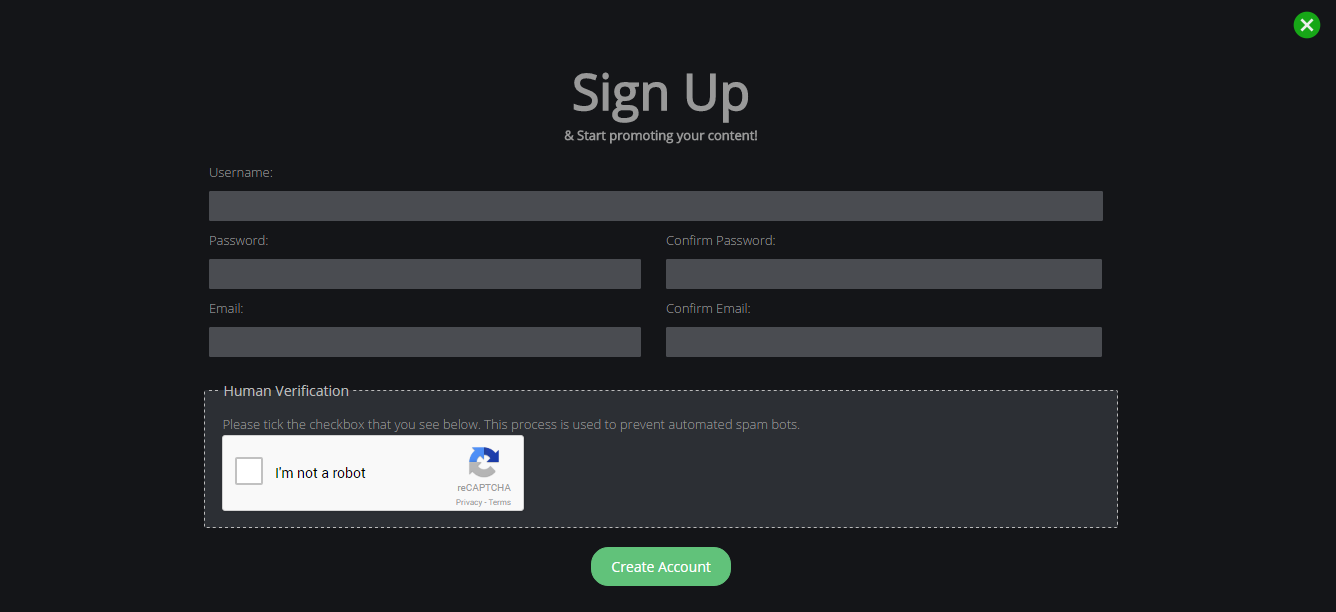 Showthread_share
Showthread_discussions
Forum Bits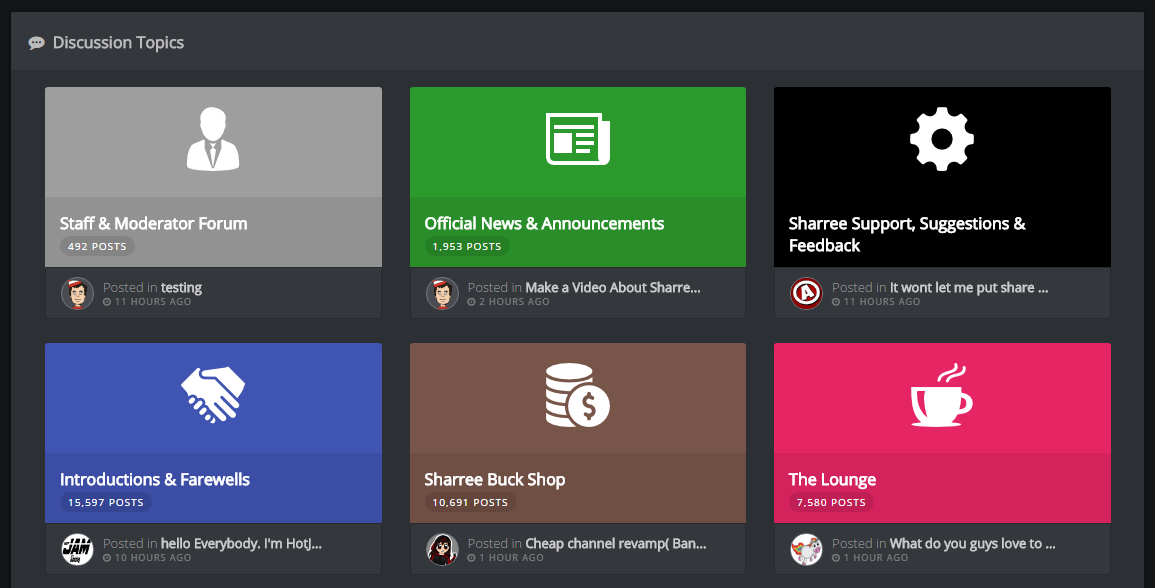 Private Messaging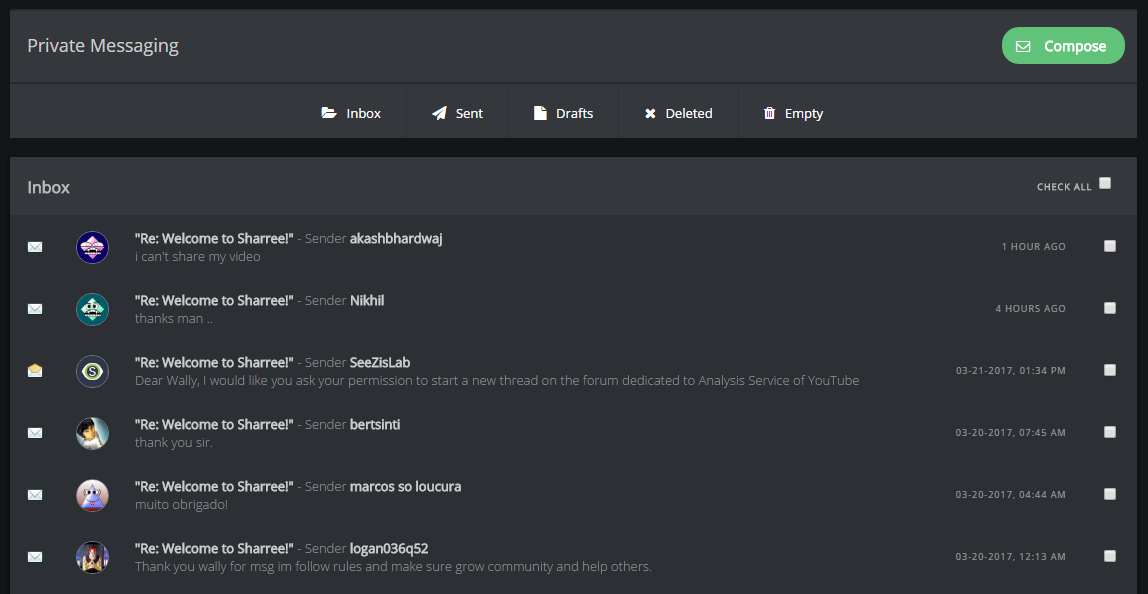 UserCP/Settings
Profile
Member List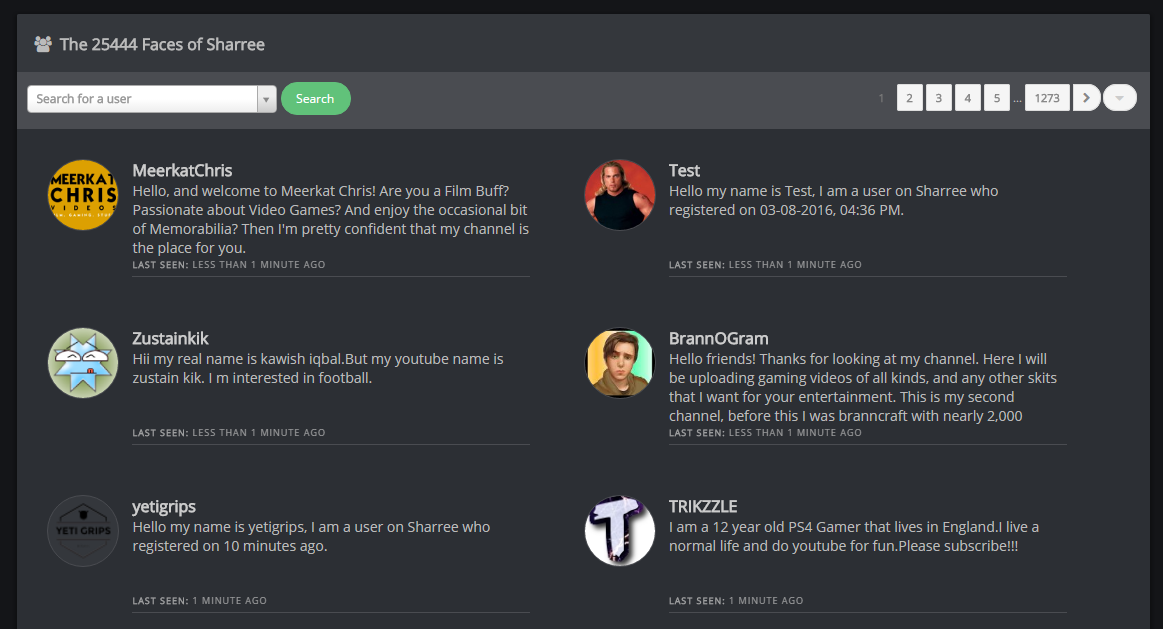 Name's Waleed, I'm a graphic and web design (2015) graduate from Canada. Self-employed and lending my design skills to the MyBB community.