Hello eveyrone, i have a strange problem that might not be directly related to mybb but since 24hours I have some very high mysql cpu usage, I tried to turn off mybb board, cpu usage came back to normal, then turned mybb back on and mysql cpu usage went up again, but I don't understand what's causing this.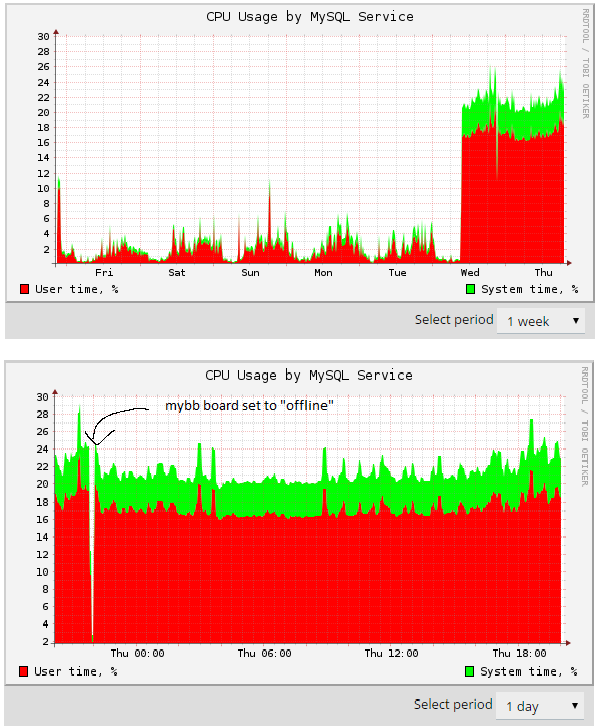 I did not do any change for quite a long time on my board, just installed a plugin to "view unread posts" a week ago. And deactivating it doesn't change anything.
I tried SHOW FULL PROCESSLIST in mysql but I don't see any queries
I have a 50k members / 18k posts forum.
30-50 people connected at the same time in average. And never any problem like that before (for quite a long time)
Did anybody encounter a problem like this before ?
Also i'm on ubuntu 12.04 with plesk and I moved from IP.Board to mybb (maybe this can cause any database issue idk)
Sorry if wrong forum.