2017-05-13, 01:30 PM (This post was last modified: 2020-03-16, 09:14 AM by WallBB. Edited 1 time in total.)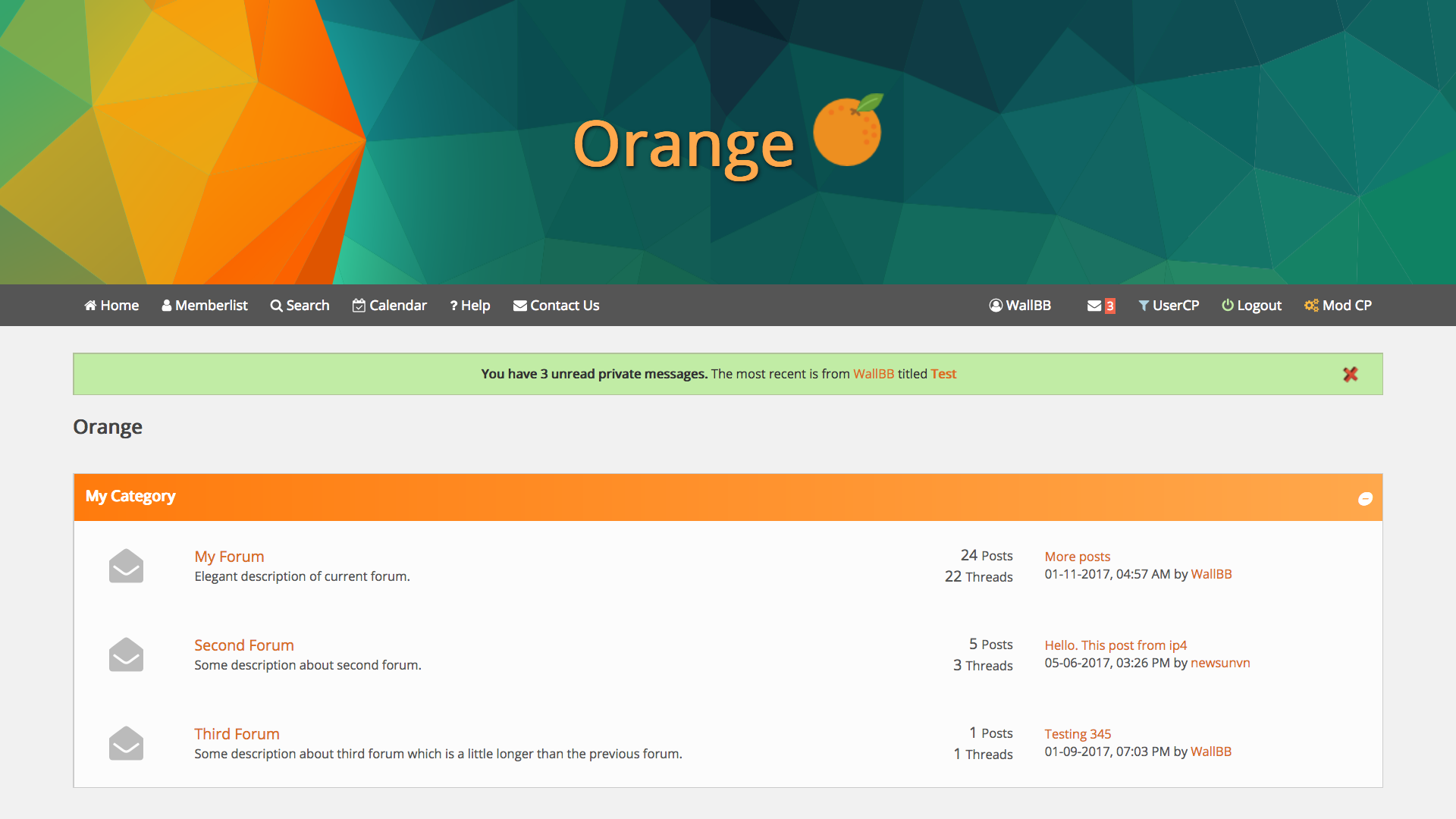 [1.8]Orange Flat MyBB Theme - Responsive Theme
Orange MyBB theme is a flat MyBB theme, responsive and tested on all devices. Orange flat MyBB theme is compatible with most of the MyBB plugins and this theme is really easy to edit and comes with proper documentation.
Some of the features of this flat MyBB theme are listed below :-
All pages are responsive with perfect reading scores

Css3 based theme with least usage of images to make site fast

Pattern based header which looks just amazing

Use of font-awesome icons

Contains a default favicon icon

Better Menu system that is responsive and based on useragent

Breadcrumb navigation for active location in forum

Proper usage of h1 tags on navigation pan for SEO benefits

Css3 based Buttons

Easy to install and use for any plugin from MyBB Mods

Super fast loading on all devices

Redesigned quotes and code blocks

SCREENSHOTS ?
You can all screenshots at
https://wallbb.co.uk/product/orange-mybb-theme/
SCREENSHOTS ?
https://wallbb.co.uk/forums/
HOW TO BUY ?
You can purchase the theme directly at WallBB
https://wallbb.co.uk/product/orange-mybb-theme/
Price is
11$ PayPal
Regards
WallBB
- MyBB