Hi Folks
Putting this in General rather than Plugins as I'm not convinced this is a problem caused by the Prostats Plugin but more likely myBB?
Running myBB 1.8.10 and Prostats 1.9.7
Some of the dates on the Prostats "Latest Posts" are showing as zeros - see image below
Any ideas folks?
Cheers
Bugs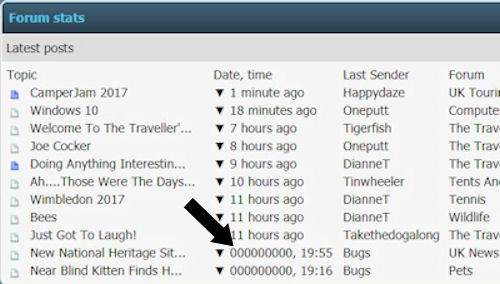 ---
Update:
Removing
H:i
from the entry under Date and Time Format in Prostats settings seems to have fixed this issue.
Cheers
Bugs