Sha theme is the umpteenth theme I made, this time I made it into 2 versions. The first version can be downloaded for free at MyBB Center and the second version is a premium version that has many features including mobile version (responsive). This is the first version.
Here are the features listed in Sha Theme:
- Using basic CSS and simple.
- Can customize with certain plugins.
- The elegant look makes Sha more cute.
- It uses CSS3 so it uses less images.    
- Using font-awesome icon.    
- Dropdown based basic MyBB.    
- Quick Search for faster navigation.  
- Textbox, buttons and images are all redesigned.  
- Buttons use Css3 and icons.  
- Social Account Link in footer.  
- About Forum on footer.    
- Very small in size so that website load is more optimal
here are some screenshot (will update)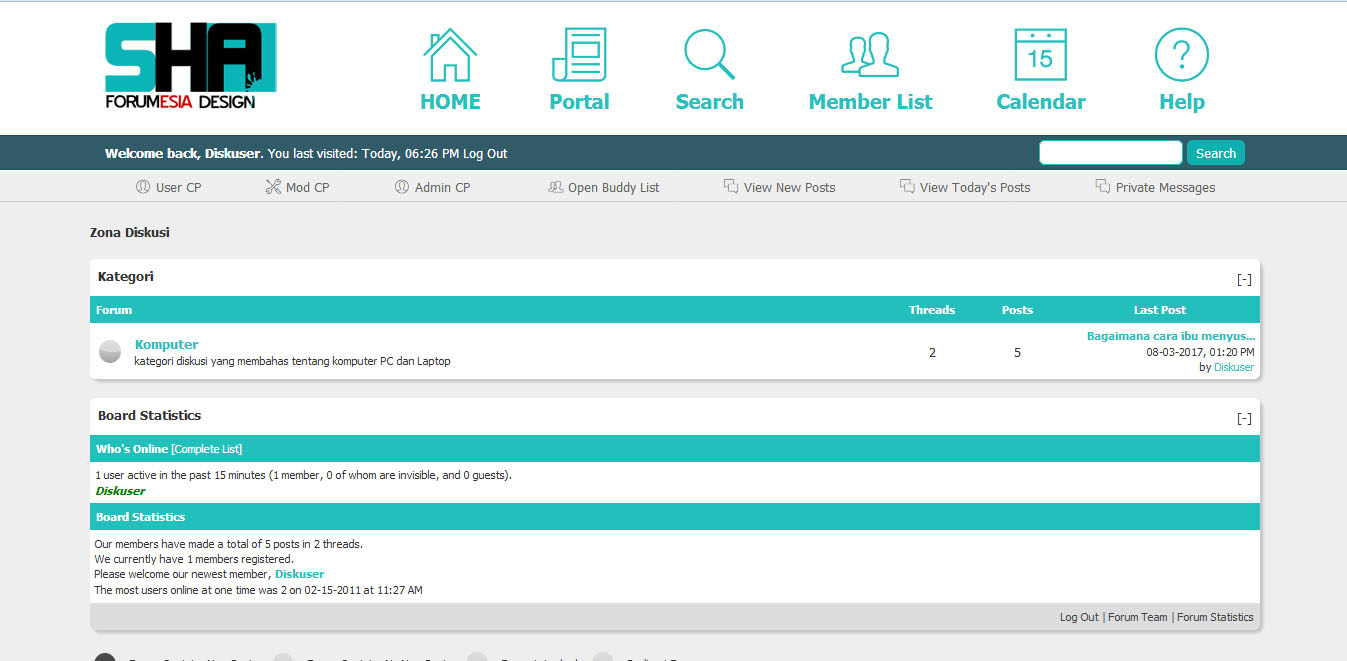 For the premium version of course more than the above features, one of which is the mobile version (responsive) that uses a combination of plugins and special themes that have been created. Premium version can be found
here
Download theme can be found here
https://community.mybb.com/mods.php?acti...w&pid=1031
If you need help for support in english & indonesia please refer to this thread
http://www.forumesia.com/thread-sha-free-mybb-theme
Or simply you can reply here