I made a
thread
a while back after having many requests for a dark version of my 
Simple MyBB Theme Variant
release. So today I am glad to announce this can be fully downloaded for free directly from the MyBB Extend website! On the development thread, you'll find a full changelog up until December 2017. The project page shows the most recent changes taken place when you view the builds. 
This theme is fully responsive and has a nice clean approach which is easy to alter.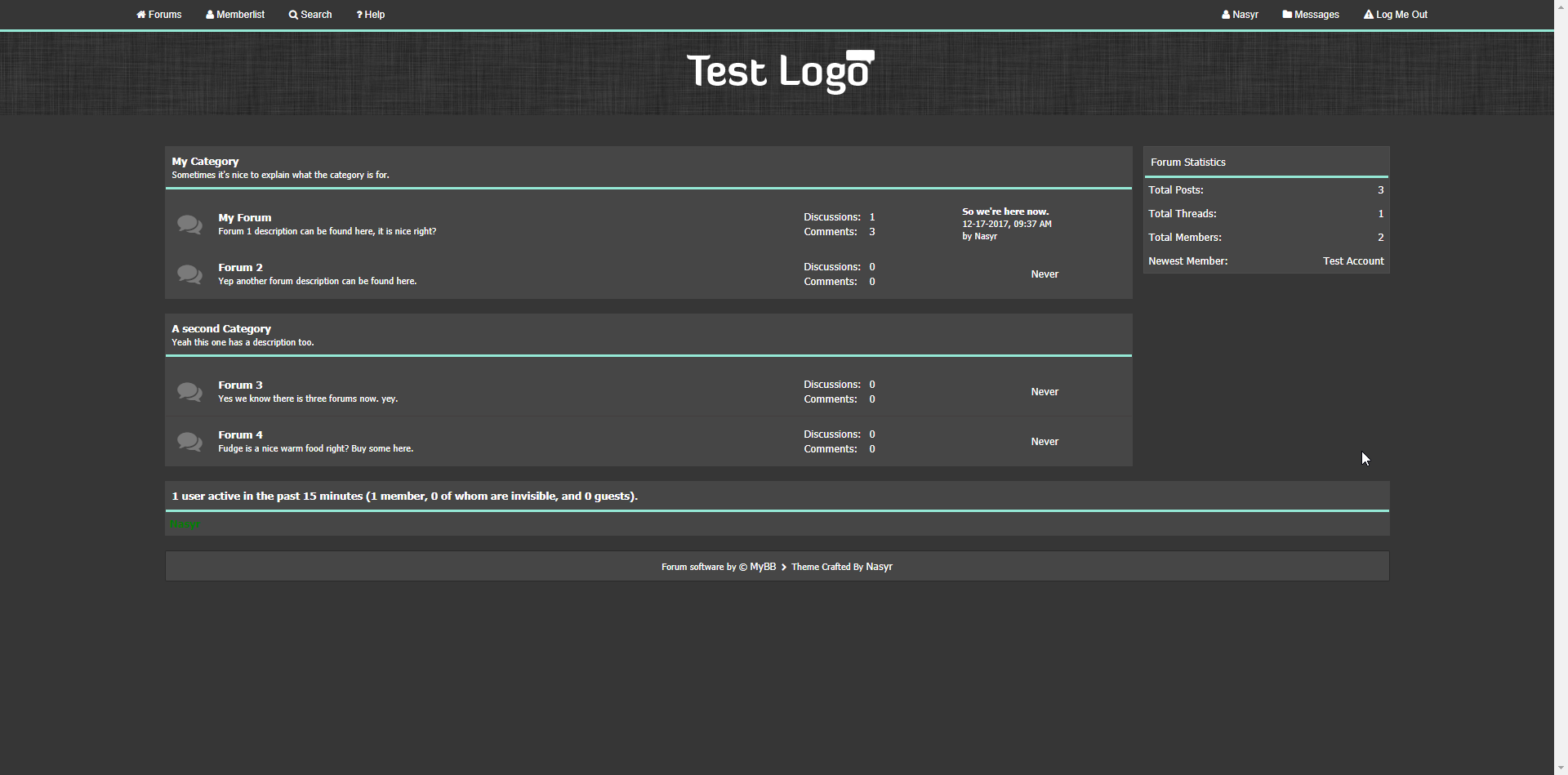 Feedback
If you have any feedback or suggestions, please submit them
here
.
Found a bug?
Please submit any bugs you encounter
here
.
Check out all my submissions here - 
click me
MyBB support at it's finest.