Luxor Forums is a growing community that suits everyone. 
Participate in discussions, share your resources, tools & software, learn to code, ethical hacking (whitehat) showcase your artwork, and much more.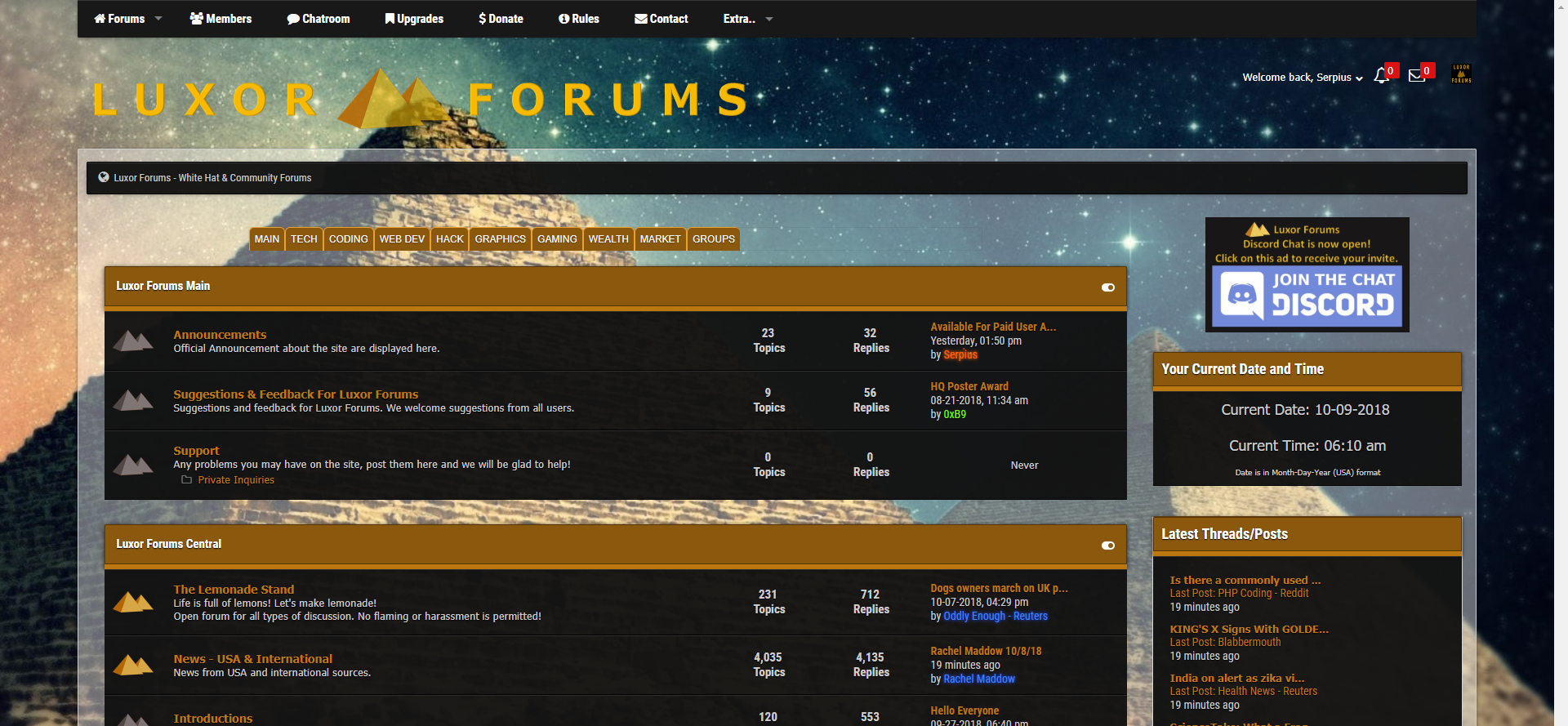 Luxor Forums offers these features:
Arcade - Play one of your old favorite arcade games!

Chatroom - Chat in real-time with other users

RSS feeds in various topical forums

40+ topical forums

Attentive and friendly staff!

Luxar Bank featuring the Coin Flip - Play to win more Luxars! (Luxars = coins)

Virtual Stock market - Play the volatile stock market and see how well you do with your investments!

Cryptocurrency information - Crypto Prices and CryptoWatch

Big contests - Check Luxor Forums for the latest contest information.

GO HERE!
Join today, we won't disappoint you!