2018-08-22, 06:27 PM (This post was last modified: 2018-08-23, 06:49 PM by effone. Edit Reason: Thread title update )
Hello MyBB Community,
I'm having a problem with posts quoting on my board.
These are the error i get :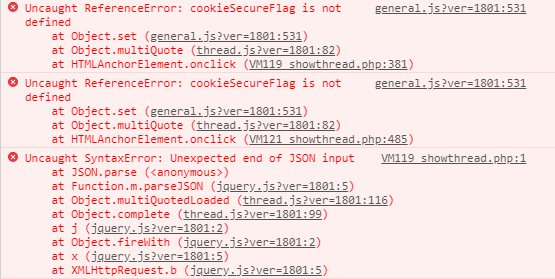 If you're able to understand what those errors means i'd like to know,
And ofc would love to get a solution.
Thanks in advnaced, Afik.