After right clicking and on images and using 'inspect' I found a lot of thing in the 'red'. Basically errors. I am not familiar in no way with Parser-blocking. I am a baby coder that doesn't go past making [DOHTML][/DOHTML*] templates so far. So far this community has been very helpful to me. I've spent the last three hours trying to understand how to solve this issue so that it doesn't become a bigger problem.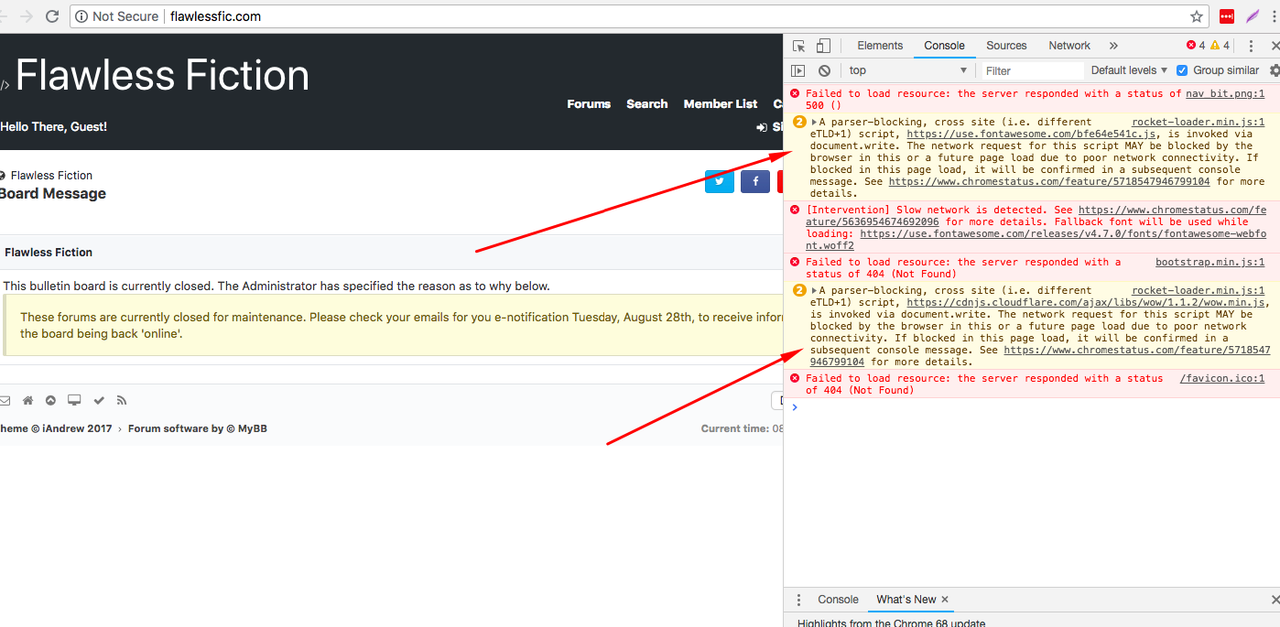 Thankfully, I found some links that could possibly help me fix this. The only problem is I don't speak this code language just yet. Is there any possible way that someone can help me with this. 
Possibly putting the instructions in 'newbie' terms so that I can fix this error. 
Link 1: 
https://github.com/fengyuanchen/cropperjs/issues/211
Link 2: 
https://developers.google.com/web/update...ment-write