2018-09-13, 06:53 AM
So, i did a clean mybb instalation, but i just restored the old database. 
the problem is -  i get the settings from the old plugins in Board Settings > Plugin settings even if i did a 100% clean install (just database restored). So, i want to know, how to delete these plugins to be everyting clean? Is something from database ? 
i have 2 photos 
in the first one you see, the plugins i installed on the fresh install, so these are OK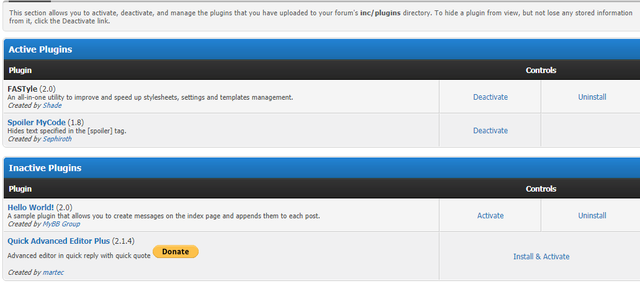 But here i have the plugins from the old install(before deleting mybb and re-installing)
So, how i get rid of these?

Thanks !!!