2018-11-11, 01:24 PM
This is a continuation of the thread starting 
HERE.
In all of the 4 themes that I have installed for my AdminCP, none of them can open the 'Set Custom Permissions' link.
Here's what I mean... as shown in the
Cerise AdminCP theme
. (1st screenshot)
The
default MyBB AdminCP
theme, it's the same issue. (2nd screenshot)
Does anyone have any idea what might be causing this weird issue?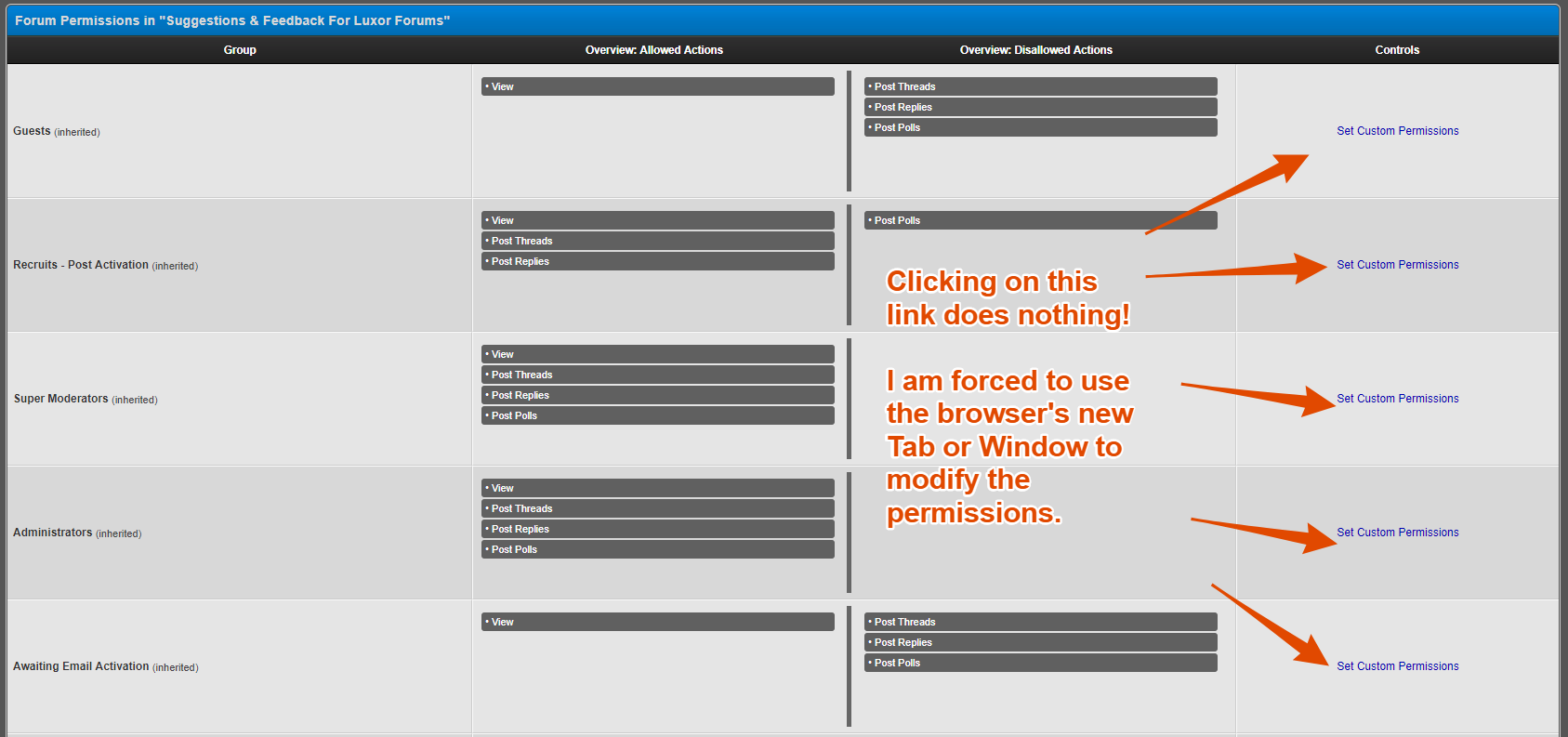 I'm Serpius and You're Not    ¯\_(ツ)_/¯