Technically, not a new feature per se, but a split of the current Portal Settings.
I would love to see MyBB change the Portal feature in the AdminCP → Board Settings → Portal Settings by getting rid of the section 'Latest Discussions'.
Make a new setting called 'Latest Discussions, Threads, Posts'.
Make this a separate setting so that other plugins can utilize this particular feature instead of going through the Portal feature for this.
You can make this setting specific to only Threads, only Posts, or a combination of both to show up on a sidebar or a link on the main page.
What you see in this screenshot is for Threads, the settings can be expanded for Posts and have the number of posts and the option to exclude forums from the setting.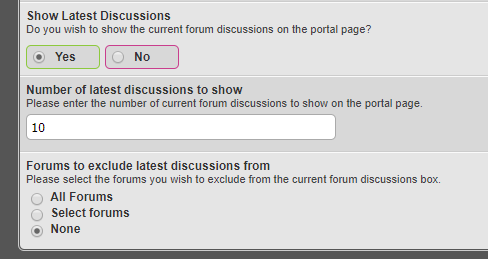 I'm Serpius and You're Not    ¯\_(ツ)_/¯