2018-12-23, 08:19 AM
I had this 'Authorization code mismatch' message popup in my AdminCP.
I wasn't even doing anything even though it says that "

Please confirm that you wish to perform the action below."
I don't even know what action it's talking about because I'm in the main landing page of AdminCP.
Does anyone have any idea what would cause this to popup like this in the screenshot below?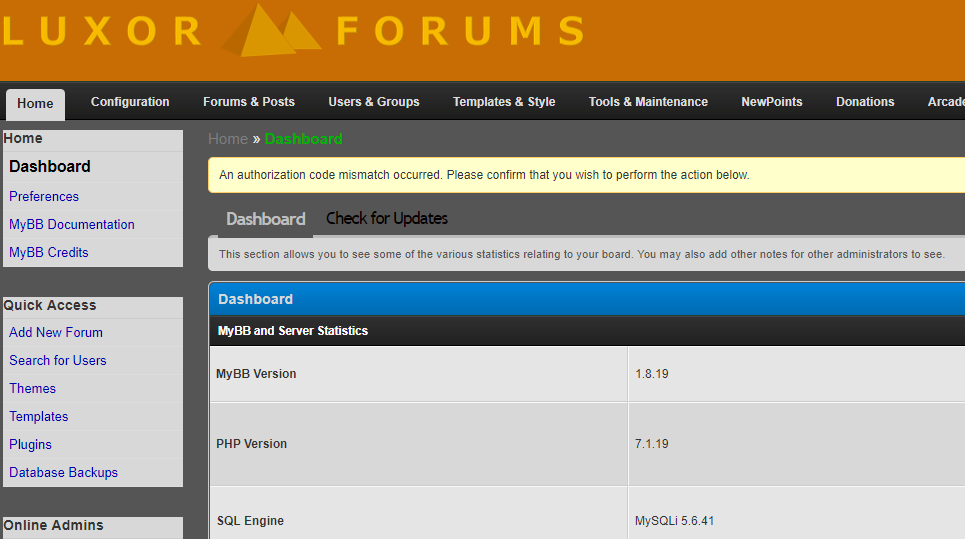 I'm Serpius and You're Not    ¯\_(ツ)_/¯