During upgrading to PHP 7.2 I noticed some problems with (older) plugins. I could upgrade most of them with help from this forum.
But there's one problem left:
I use this Ad Randomizer for many years now, it works great!
https://mods.mybb.com/view/ad-randomizer-system
It looks like it's not compatible with PHP7.2 because I get this strange error-massage: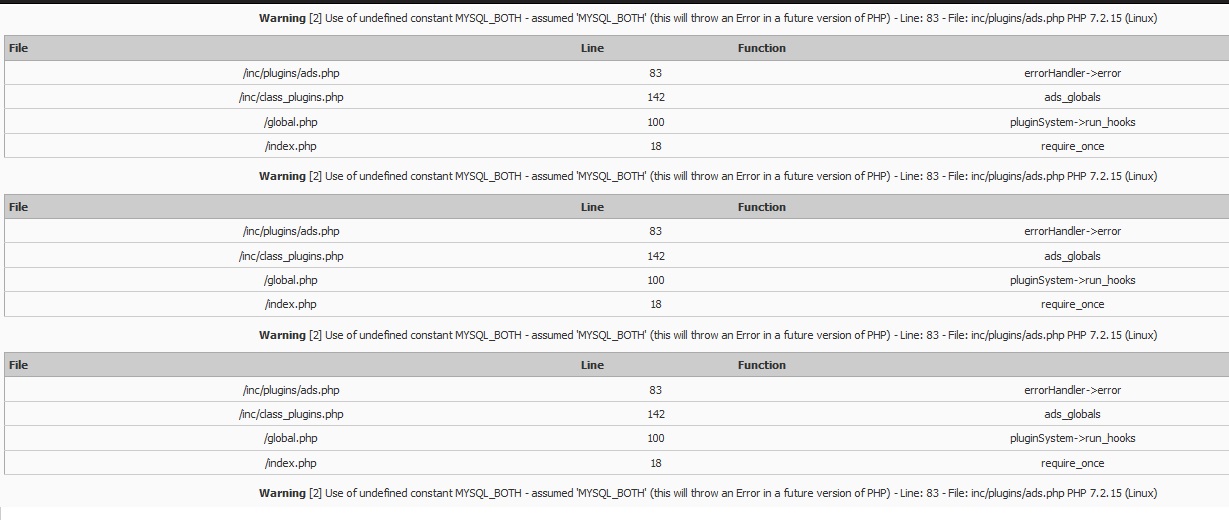 Any ideas what it excactly means, or better, how I should solve this problem?
Thanks a lot for helping again!