(2019-06-03, 08:19 AM)

Crazycat Wrote: Ok, I found the error and correct it, you can download the version 1.1.
For the short explanation: in my abp_urlrestrict_postcheck function, I was checking $mybb->user rights, assuming the user was the personn which posts. But with RSS Feed poster, it's a task started by the connected user, which can be a guest or anyone. So I have to get the datahandler user to have the good poster.
Ok, I will download this and keep you posted if the issue has been solved.
Thanks!
---
Just a quick update on ABP Restrict URL plugin...
The latest version 1.1 has fixed that issue that I mentioned in post #8
Here's what the logs show...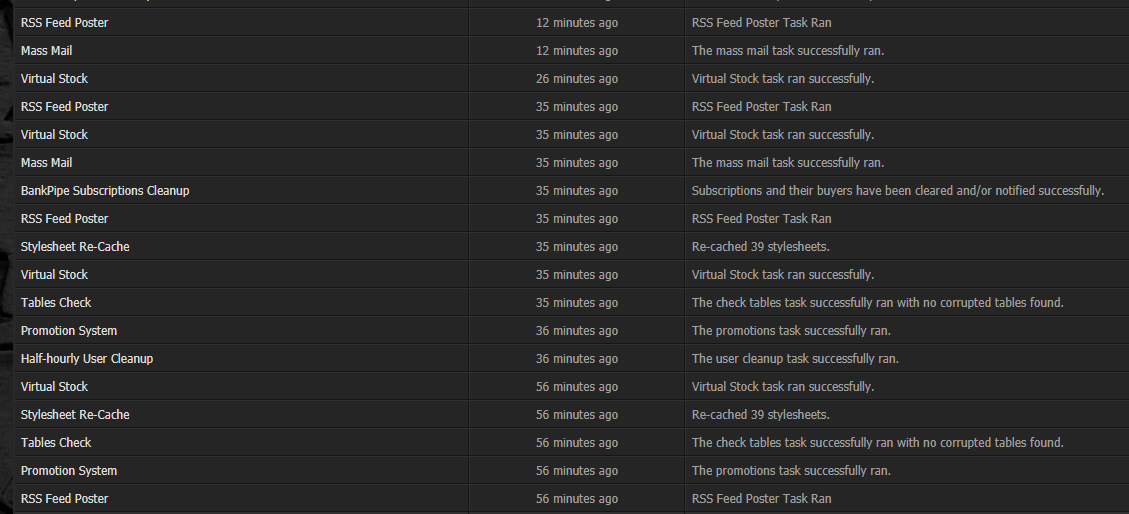 No issues!