2019-05-28, 12:42 PM
I am using the RSS Feed Poster plugin and it has the task that runs at specific times.
However, even with the 'Task Enabled' as shown in the screenshot, it does not run at the 'Time:Minutes' option of the task.
I have to manually run the task in order for the plugin to work properly.
Is there something that I can do to make this task work correctly?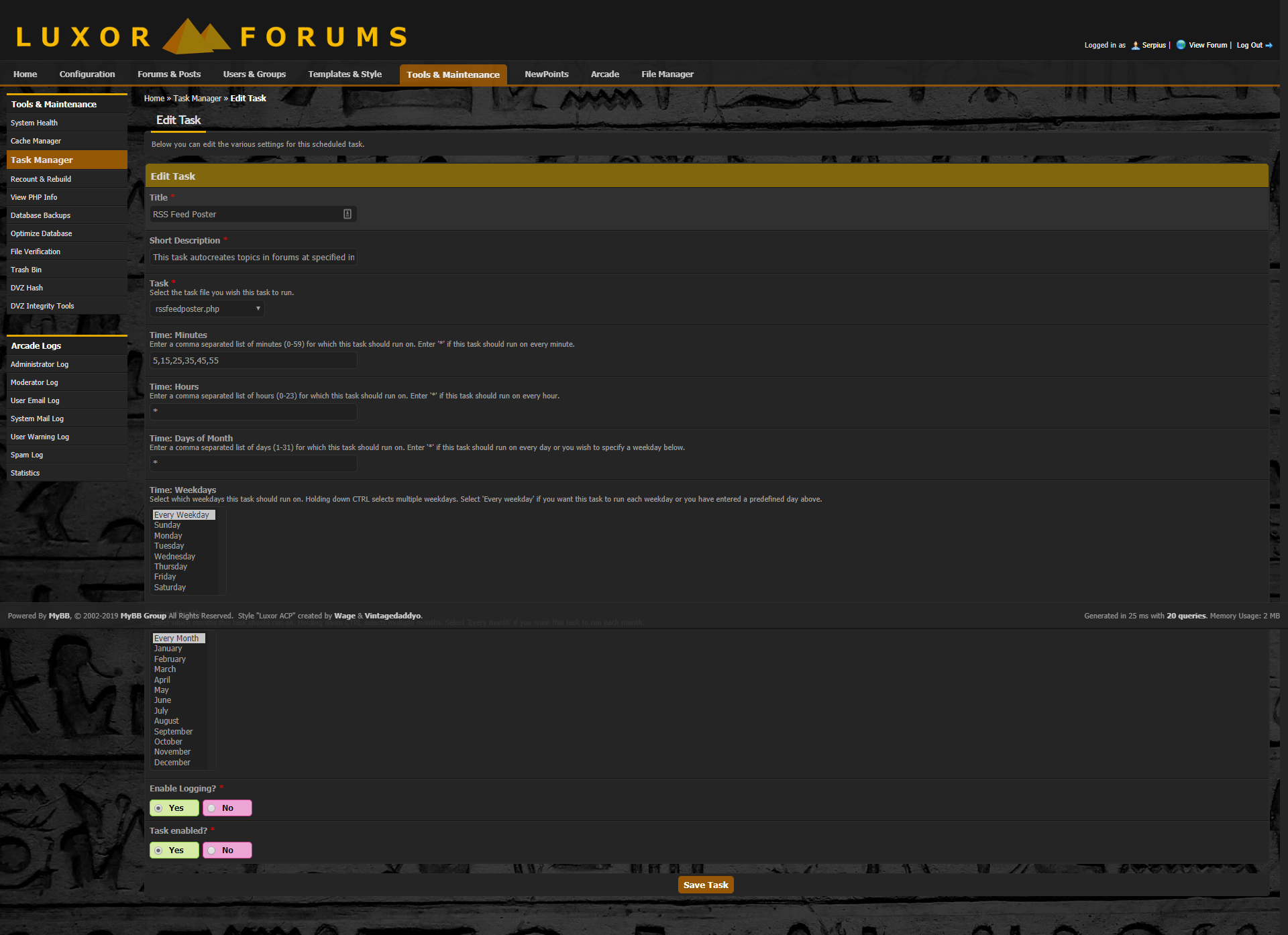 I'm Serpius and You're Not    ¯\_(ツ)_/¯