2019-07-12, 02:43 AM (This post was last modified: 2019-07-12, 02:46 AM by Denschen. Edited 2 times in total.)
Hello guys,
i have a little problem with the Google SEO Plugin. I have followed the installation instructions exactly as it says in the documentation.
But when i open a forum or a thread, this message will be shown:
Service Temporarily Unavailable
The server is temporarily unable to service your request due to maintenance downtime or capacity problems. Please try again later.

Web Server at "CENSORED"


I have the newest myBB version (1.8.21)
The forum can be found at
https://Denschen.de
In the admin configuration under plugins is no error displayed:

Thats my .htaccess file: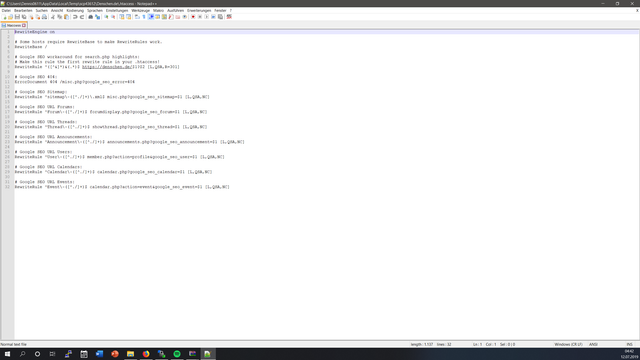 I hope someone can help me

Best regards
Dennis