Following best security practices, users' passwords in MyBB are not stored anywhere, but are verified using an irreversible value — a
hash
of the password.
This approach makes them unreadable in case of a data breach — an attacker could otherwise gain access to live forum accounts, or take advantage of passwords re-used across different services. The only way around for them is to
guess potential passwords and compare their hash values
to the ones found in leaked database contents. Unlike the online login form, access to actual hashes makes guesssing original values much faster.
Because MyBB 1.8 uses a
MD5-based algorithm
that makes this kind of attack too easy (billions of MyBB hash guess attempts per second), an upgrade is
planned for MyBB 1.9
. Better suited, resource-intensive algorithms will be added to make repetitive attempts impractically slow (but without introducing noticeable delays during individual login checks).
In the meantime, forum administrators can use the
DVZ Hash

plugin
to make MyBB save passwords using modern algorithms, and to secure existing password hashes.
Setting up

DVZ Hash
First, make sure the server is running PHP 7.0 or newer. PHP 7.4 or newer is recommended to take advantage of all features. It's also a good idea to create regular backups that can be restored in case something goes wrong.
Choosing a Supported Algorithm
In most cases, forum administrators should pick one of the two standard options:
bcrypt





bcrypt

is a less recent and widely used algorithm with a customizable cost parameter — higher numbers will increase computation time exponentially.

If unsure about algorithms and parameters,

bcrypt

with a cost parameter of

12

is a good start.



Argon2id




Available on servers with PHP 7.3 or newer.





Argon2id

can be set up to take advantage of multithreading and large amounts of memory, slowing down brute-force attempts on specialized hardware. This algorithm can be adjusted using 3 options:



threads, the number of threads to use in parallel — bigger numbers will decrease computation time (up to a certain point, depending on the number of processor cores available on the server),

memory, the amount of memory to use, in KiB — bigger numbers will increase computation time,

time, the number of operations performed using resources declared in previous parameters — bigger numbers will increase computation time linearly (used when memory cost cannot be increased any more)



The parameters should be chosen in the same order: first find the optimal number of threads and increase memory until acceptable memory usage or execution time is reached. To keep memory usage the same but extend computation time, increase the time parameter.

Note: the plugin's settings accept the memory value as a power of 2 (2ⁿ; e.g.

16

would result in 65 536 KiB).

Choosing Parameters
The execution time is hardware-dependent: identical parameters may result in different computation times, depending on the server. Therefore, it may be beneficial to measure performance individually to strike a
balance between usability and cost of brute-force
.
Server Resources
As long hash computation may cause other, simultaneous requests from other visitors to be processed more slowly, the algorithm parameters may have to be decreased to account for this. On forums with high activity, the target computation time can be divided by the number of requests containing user passwords that the server should be able to serve in parallel, without extending waiting times.
E.g. for
Argon2id
, the number of used threads and memory should allow other requests to be processed, and other system software to run smoothly.
Resulting Delay for Users
It's generally
recommended
to keep the computation time of a single password hash between
0.1 s
(100ms — perceived by most as immediate response) to
1 second
(1000ms — keeping most users focused).
Note that MyBB's sign up and login pages may take more time to load when compared to the hash computation time alone, and the parameters can be adjusted to keep the total time within an acceptable range.
To find optimal parameters, use the
Benchmark tool
(available on PHP 7.4 and newer) in the Admin Control Panel's
Tools & Maintenance → DVZ Hash → Benchmark
.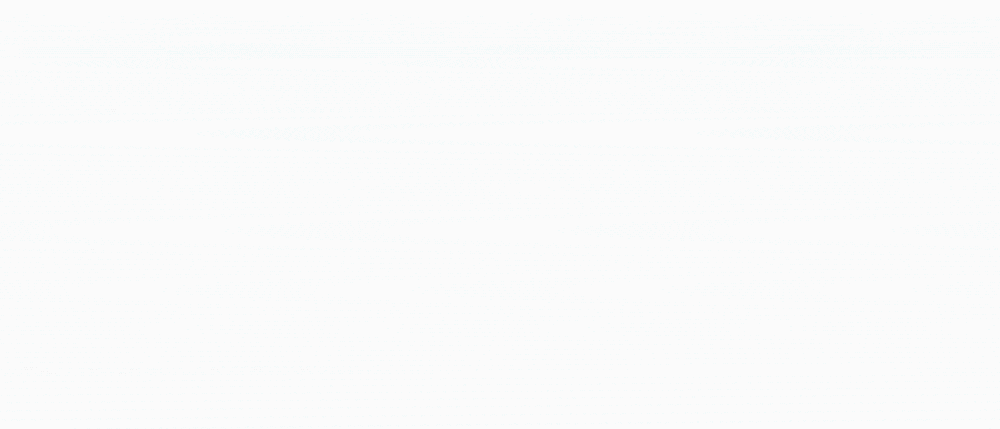 Choose the algorithm and parameters (or a range for one of them) to test, and use values that result in desired execution time by comparing the average x̄. If some parameters exceed the server's resource limits, or the measurements are taking too long, an error may be shown and the parameters will need to be lowered.
Example experiments that can be run to find best parameters:
bcrypt

set

cost

to 4..14 to check times for costs from 4 to 14


Argon2id




set

threads

to 1..30,

memory_cost

to 65536,

time_cost

to 1 to find optimal number of threads, if more than one CPU core is available on the server

set

threads

to 1 (or the number from the previous experiment that resulted in lowest time),

memory_cost

to 65536+131072..1048576,

time_cost

to 1 to check resulting time of memory costs from 64 MiB to 1 GiB, in intervals of 128 MiB

with satisfactory number of threads, when memory cannot be increased further, set

time_cost

to 1..10 to check execution time for values from 1 to 10

After saving the choices in the ACP's
Configuration → Settings → DVZ Hash
and switching
Update on the Fly
to
Yes
, user passwords will be stored using the chosen algorithm not only during registration, password reset, and password change, but also on successful login. The statistics of this process can be observed in the ACP's
Tools & Maintenance → DVZ Hash → Algorithms
.
Securing Existing Hashes
Switching the algorithm on-the-fly during login will successively upgrade password hashes of individual users, but it will not affect users who are not active, or who won't need to login again any time soon.
While a direct conversion is not possible (it's technically infeasible to reverse a hash), the
DVZ Hash
plugin can apply the new algorithm over the old hash values. This operation is similar to moving an old, rusty safe into a brand-new one (we don't need to ask users to open the old safe to improve security).
In the ACP's
Tools & Maintenance → DVZ Hash → Algorithms
, use
Password Algorithm Wrapping
. By selecting
mybb
as
Algorithm in Use
and
mybb_argon2id
or
mybb_bcrypt
as
Destination Algorithm
, the system will apply the new method to passwords stored using MyBB's default algorithm — with specified number of hashes at a time (if the algorithm has been configured to take 0.1 s, one hundred wrap operations would take about 10 seconds).
After this operation, affected users will be able able to log in as usual, and their passwords will be checked by using the old algorithm first, and passing its result to the new algorithm:
new algorithm
(
old algorithm
(
password
)
)
.
With the
Update on the Fly
option enabled, the password will be then saved using the new method only.

FAQ
Does password hashing only address the problem of database intrusions and hacked forums?


No. A MyBB database contains many values that rely on confidentiality, which includes password hashes. These can be stolen or leaked through vulnerabilities and bugs in MyBB, plugins, and other software installed on the server. Leaks are not limited to active installations, but also backups and staging/test installations, which may be accessed by someone else.



Does the plugin affect forum functionality for regular users?


No,

DVZ Hash

changes the internal operation of MyBB and should not be noticeable to forum users. Passwords resets are not required to switch and upgrade the underlying password hashing algorithms. Forum pages where users don't enter their account passwords will be unaffected by switching to a slower algorithm.



Will password verification be slower on mobile devices?


No — the password hashes are created on the server where MyBB is installed. The duration of this operation should be similar for everyone, and can be inspected in the ACP's

Tools & Maintenance → DVZ Hash → Benchmark

using parameters saved in settings.



Do modern password algorithms provide absolute protection after a breach?


No, forum administrators should still notify affected users and reset (or encourage them to reset) their passwords if they suspect such data may have been accessed by a third party.

MyBB Documentation: Security Incident Response & Recovery →



Should the parameters ever be changed?


As new and faster hardware is manufactured and released, brute-force attacks on hashes of specific "strength" become easier and cheaper. This, however, also applies to server hardware, and thus whenever it's upgraded (or the forum is moved to a different server), the parameters should be corrected to require significant effort to derive a hash, on par with recent technology.
Once the parameters are changed in plugin settings, outdated password hashes will be re-generated on login.



Will the new hashes work after upgrading to MyBB 1.9?


Users on forums with

bcrypt

and

argon2id

will be able to log in seamlessly on MyBB 1.9, which is expected to support modern algorithms by default.
A 1.9-compatible edition of

DVZ Hash

will be required to continue supporting advanced features like hash encryption.