2020-02-05, 07:09 PM (This post was last modified: 2020-02-05, 07:10 PM by JohnRip3rx1. Edited 1 time in total.)
I have TopStats plugin installed on my forums for some reason Guests ie  not-registered users are unable to see LastThreads and Mostviews on index page of forums. 
direct link to plugin
https://community.mybb.com/mods.php?action=view&pid=269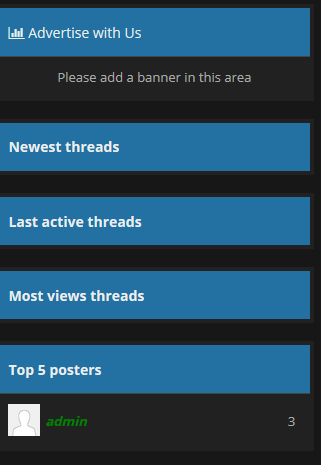 this is how it looks like.
variables used
{$topStats['LastThreads']} 
{$topStats['LastActiveThreads']} 
{$topStats['MostViews']}
{$topStats['Posters']}
please help me resolve this
thank you