I've seen a lot of threads of forums displaying as horizontal (normal) rows or vertical columns but not like the one that I have in mind. There is one feature that Discuz and maybe vB or Xenforo has (I only have Discuz) that does it a LOT better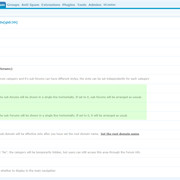 The first pic shows in it's admin CP the number of forums inside of one category displayed in the main site; clicking on the category will also display them as horizontal boxes.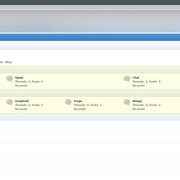 The second pic shows one category with three forums with their icons next to them and one category with six. I dunno which php file on discuz does this, as I only worked on the test forum for one day.
I dunno if this place has similar like this, only one I can come up with was this 
https://community.mybb.com/thread-158915.html
but that looks like it affects every category and not just ones you select + only two forums per row