2020-06-20, 12:30 PM (This post was last modified: 2020-06-20, 12:43 PM by effone. Edited 4 times in total.)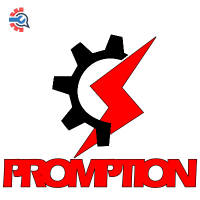 Instantly update profile options as you change.
Compatibility
[*]MyBB 1.8.x
[*]PHP 7.1+
Implemented Features
[*]Uses ajax to instantly update user options in UserCP
Planned features so far
[*]--
Installation
[*]Exactly same like any other plugins. Users need to upload the files inside
upload
 folder of the package maintaining the already made structure using any FTP / WebDav and install / activate the plugin from ACP.
External Dependency
--  
Github Repo link
:
https://github.com/mybbgroup/promption
MyBB Extend link
:
https://community.mybb.com/mods.php?acti...w&pid=1382
Group Site link
:
https://mybb.group/Thread-Promption