2020-09-09, 07:10 PM (This post was last modified: 2020-09-11, 10:18 AM by blongso. Edited 6 times in total.)
Hello community!
We have a problem and we ask for help.
Since the last update, our start Page has "changed" ...
I'm posting an screenshot of an
old
skin to explain better: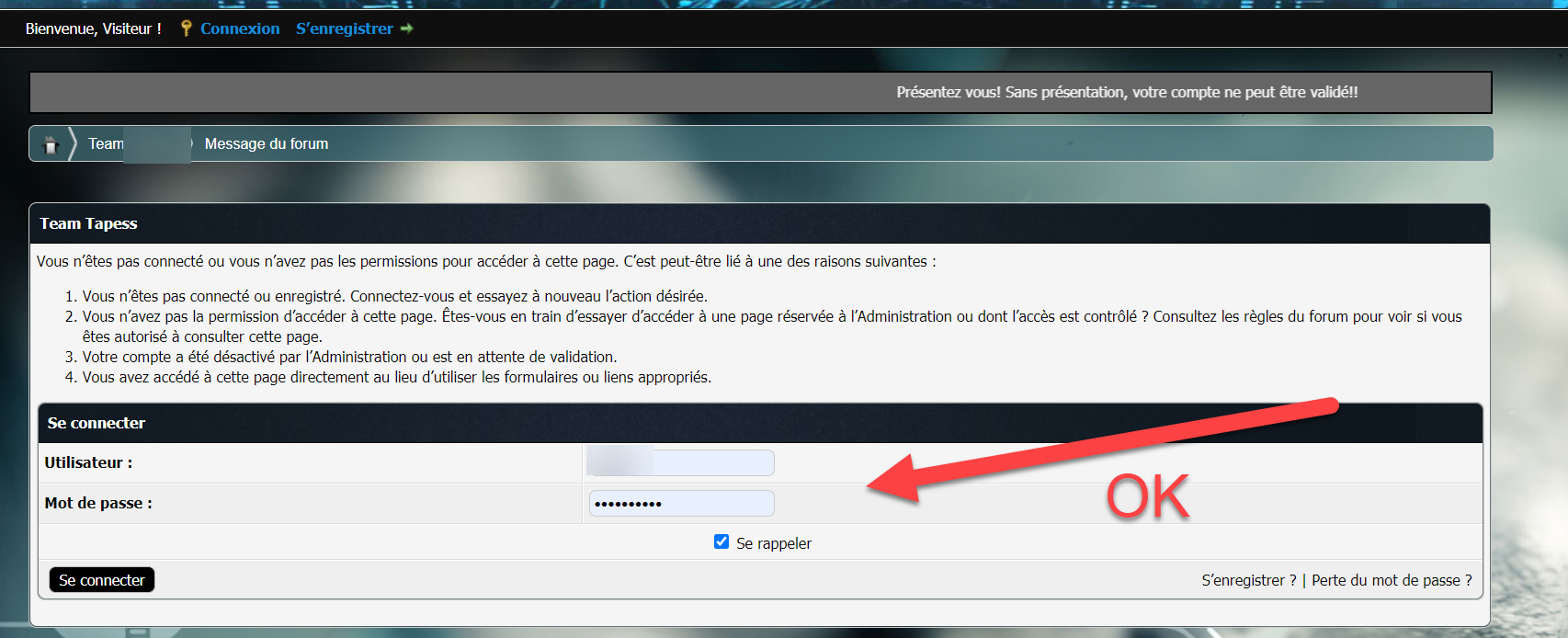 On this picture you can see the "login box" below.
----> After last Mybb Update:

Here the "login box" has completely disappeared (red arrow) 



However, if I click on the link "se connecter" (yellow arrow), the login box appears on the next page

But I would like to have this login box back in the usual place, as in the first screenshot ...
THX in advance for your help!
Greets,
blongso