2020-09-14, 07:27 AM (This post was last modified: 2020-09-14, 07:28 AM by Wazzyl. Edited 1 time in total.)
Hi plugin creators,
I've got a serious request that any MyBB user is still searching for and I know the fact that people left MyBB only for this.
Can someone create a plugin that gives a big shop in MyBB as we had in 1.4?
The features for this plugin?
- Upgrade page for your account, see below for an example:
- The shop, for example having a shop where you can sell items as the owner of a forum, but also where a user can sell their items on your site, you as the owner will not earn from the users who sell their items, cause they can link it with their PayPal or what bank system they use and they can set a price/currency they have in their country. I think if you make a plugin like this that works with other plugins, users will return to MyBB for sure.
example from the shop see below: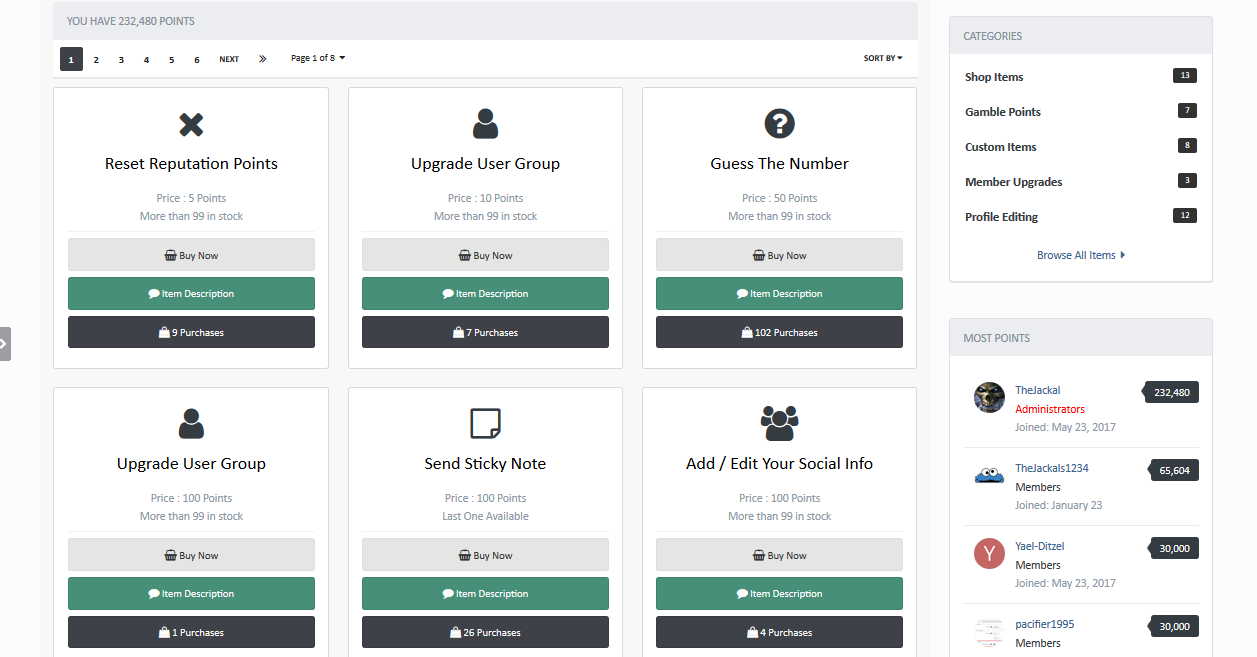 - Achievements, I think it would be fantastic if your users can earn achievements when they buy an item from the shop.
I hope one of you can make this plugin and bring old users back, cause most of them are using other free or paid forums that have a plugin like that.