2020-12-21, 01:16 PM

This user has been denied support.
Hello!
I made some modifications in my forum and now it doesn't look good.
Forum URL:
www.foropsicologia.es
Theme: Emerald
I have two problems:
Problem 1:
The forum does not occupy the full width available in the web version.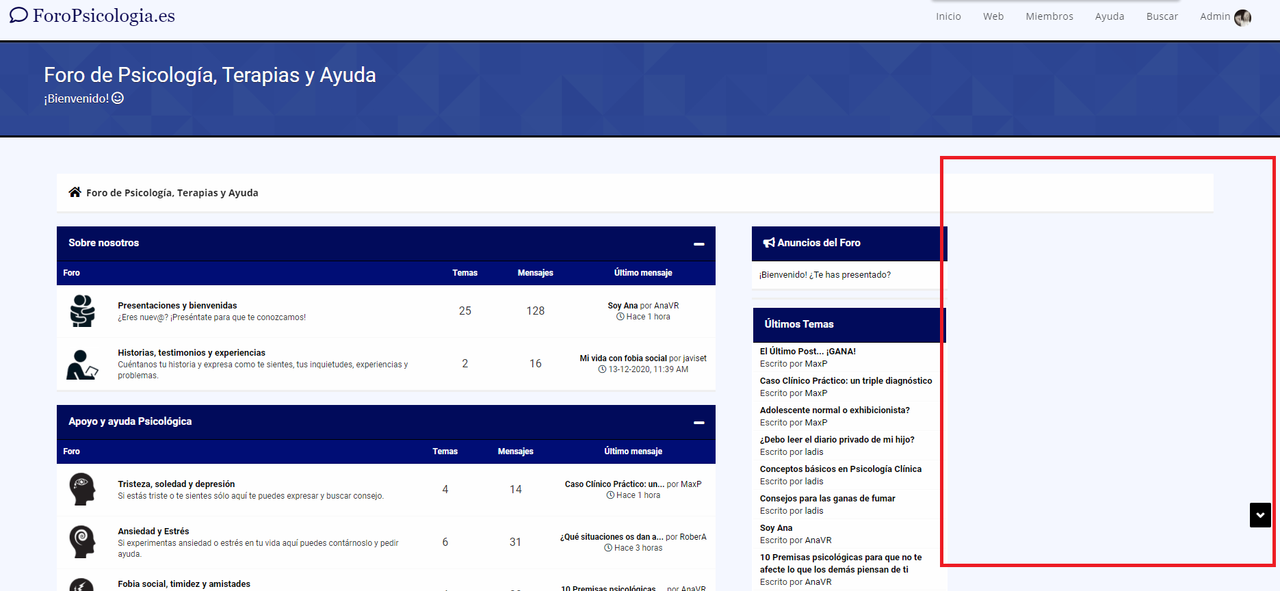 Problem 2:
The forum does not look good from mobile. I changed some of the configuration of the position of the footer or something similar (I don't remember it well) and now the footer and the title, in mobile version, go "to the center" [3] and deconfigure the responsive vision of the forum. After, I had a good view in mobile version, responsive, but not now [2]-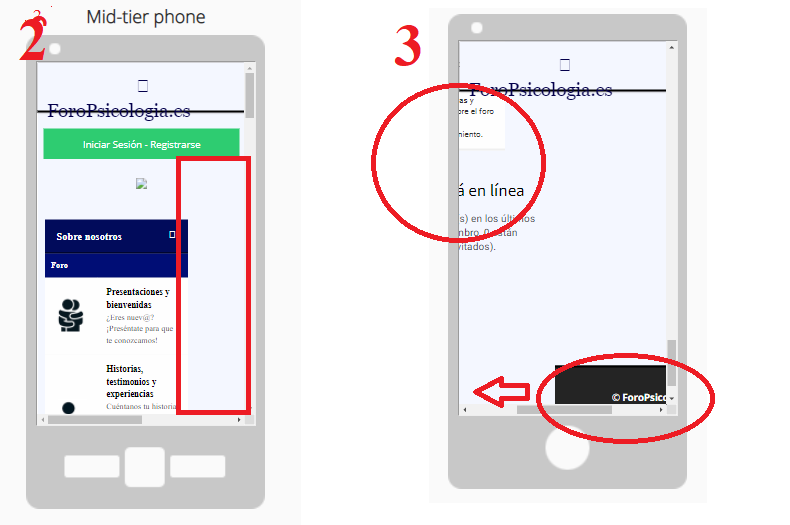 You know what I have to touch to fix it?
Thank you very much for your help.