2020-12-31, 06:42 AM (This post was last modified: 2020-12-31, 06:50 AM by snlbaral. Edited 1 time in total.)
MyBB Audio Player Plugin[Build #1 (dev)] (v1.0)
-> convert audio links inside a specified tag into audio player.
Installation:
1. Copy and paste inc and jscripts folder to your forum's root directory from Upload folder.
2. Install and Activate the plugin from Admin CP.
3. Goto Configuration->MyBB Audio Player Plugin->choose the bbcode tag you want to use.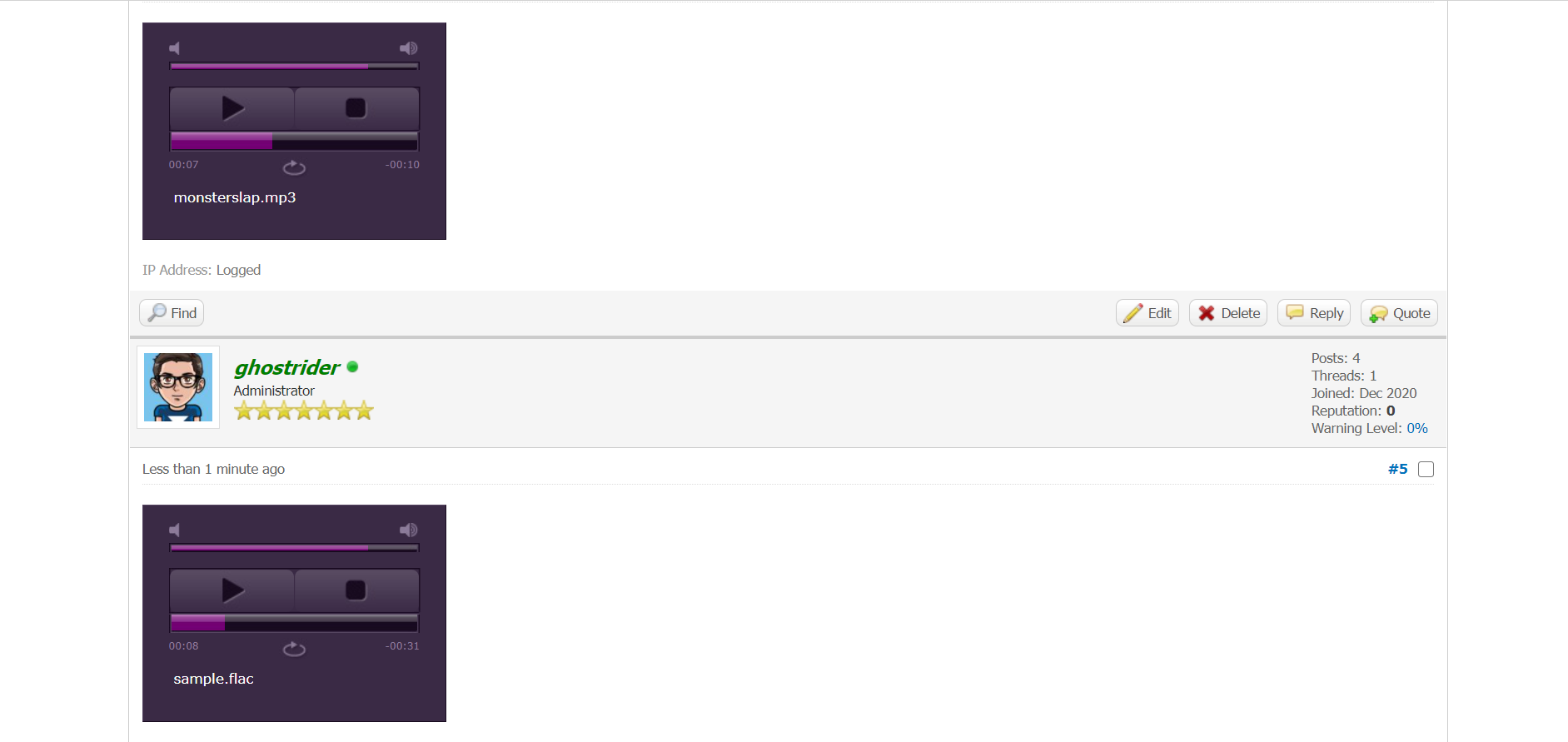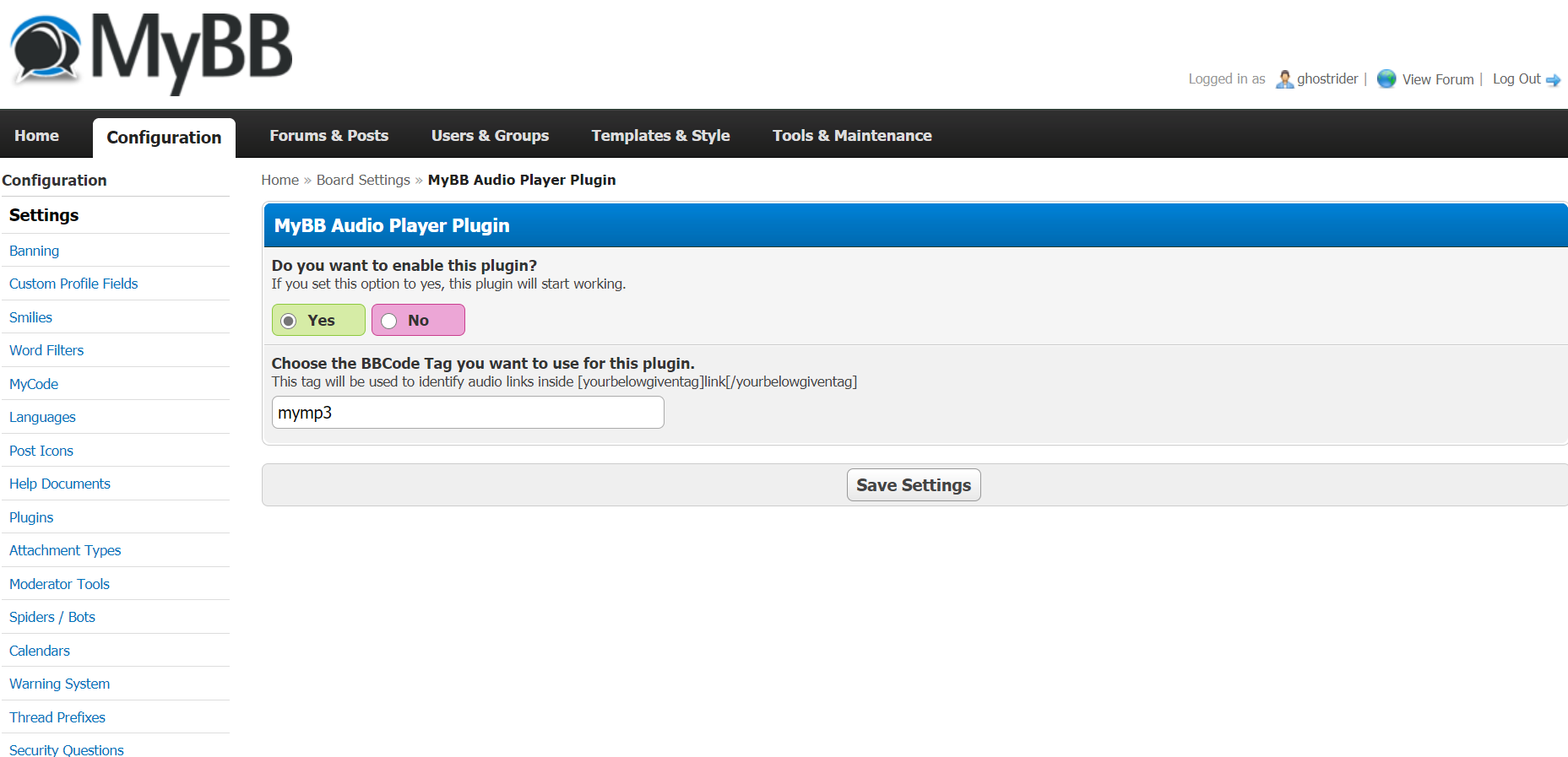 Download:
Extend MyBB - MyBB Audio Player