2021-02-08, 02:10 PM (This post was last modified: 2021-02-08, 02:11 PM by vk_knight. Edited 1 time in total.)
The last post text are all over flowing from their boxes. After installing the Last Poster Avatar Plugin. It is in the homepage..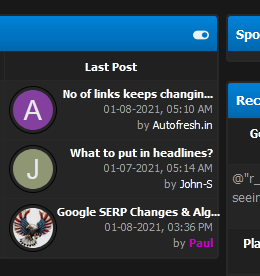 And it is in the inner sub-forum.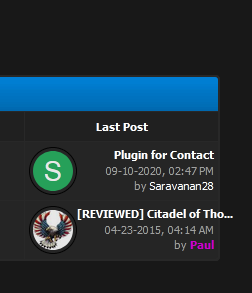 I have contacted the plugin owner @Whiteneo. But he couldn't help me because he is not familiar with my theme which is Cerulean by VintageDaddyo.
Now if I could just narrow the width of the text. That should do the trick, right? But I couldn't find the code.