2021-10-12, 07:54 PM
Detailed description of your problem, including steps to reproduce if necessary
I am trying to change the attachment type settings on my forum but it produces a MySQL error whenever I try to save anything.
URL to your forum/URL to specific problematic page
It's on the admin side so, freedomfruits.net is the forum.
New installation or upgrade (from which version of MyBB)?
New installation
Test user account (if it requires additional permissions)
I can provide an admin account to a member of the support team to check over if needed, but obviously not in public

Screenshot or error text, verbatim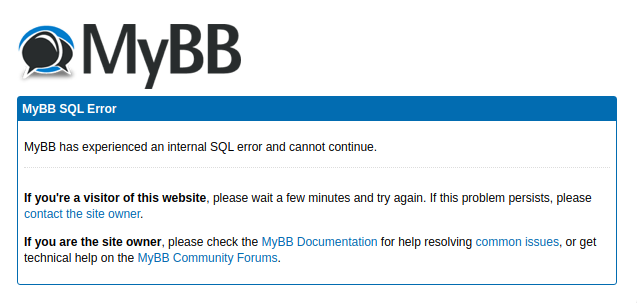 Any help would be greatly appreciated. 
Many thanks!