2022-03-13, 09:18 PM
Plugin List Empty not display plugins
Hi
Community
I am enabled to upgrade a
board MyBB
, now have the last relase
1.8.30
but the plugins display empty,
how can fix
?
Its posible to disable delete all Plugins from folder:
inc/plugins/
or have to
Deactive or Unilstall First
?
the only solution I see is
to delete all plugins but I am afraid of losing the configuration and losing data
, I don't know what to do, any help is welcome.
Attached photo of plugins that is seen in configuration but not in the part of Plugins Folder
Plugins in MyBB 1.8.30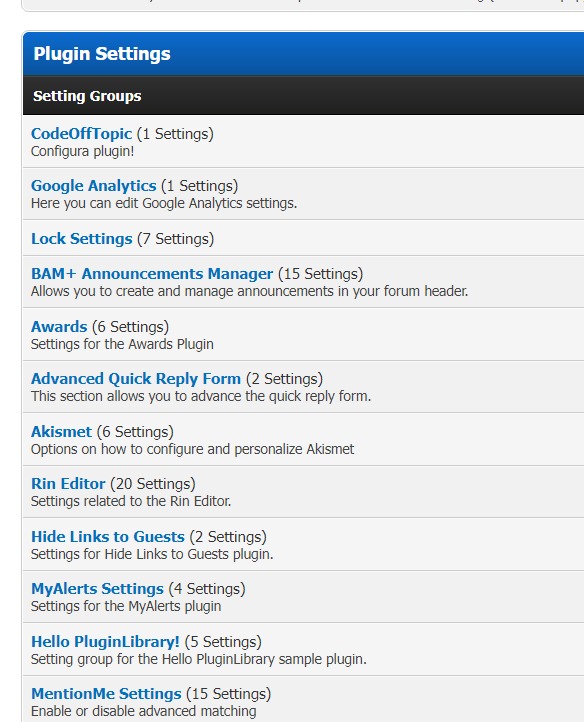 Note:
Search via google
with good info
.m.
but not fix my empy list plugin
Thanks in advance for support