2022-05-01, 01:39 AM (This post was last modified: 2022-05-01, 01:40 AM by dfarmer2001. Edited 1 time in total.)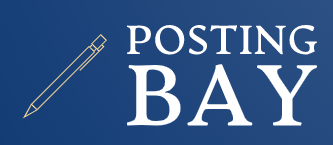 Posting Bay is a high-quality forum posting service website. Posting Bay is similar to 'The Forum Wheel' and 'Postloop'. It doesn't operate in the exact same way, however, we have various writers who write high-quality content for forum communities. Posting Bay offers a variety of posting packages such as thread-only packages, reply-only packages, and bundled packages. After placing your order, you will receive an email with a spreadsheet that shows you live updates on the progress of your order. If you are not completely satisfied with our services we offer a money-back guarantee!
Do you own a forum? Are you needing a boost in forum activity? If you answered yes to those questions, you are in the right place! Posting Bay offers a selection of high-quality posting packages. Posting Bay's posting packages will always have four or more writers working on your order. The great thing about Posting Bay is that we will always follow your specifications and requirements. If you are not completely satisfied with our services, you may qualify for our money-back guarantee!
Are you looking for a way to earn some cash? Posting Bay is always hiring! With Posting Bay you can earn cash by posting in online communities (forums). There are no strict requirements and Posting Bay offers a quick and easy cashout process. 
We offer a tier system for writers. If you meet our standards by writing high-quality posts while following order details you will progress to a higher tier which means your pay also increases! We offer cashouts via PayPal with a minimum withdrawal of $5. 
MyBB Forum Exclusive Discount?:
When purchasing a package use discount code MYBB at checkout to receive 10% off your entire order (use this coupon as many times as you would like.)