Dynaxel.com - Web and Graphic Design
Looks intensely good, the collapse buttons remind me of the ones I made for worldbeyblade.org
Thanks, still a little bit more work to do before the release though.
Thank-you once again

Updated the site with a new skin, a couple new forums, etc.

Sorry for the ancient bump.
Very nice job Jessie, I recommend Jessie to anyone who need's a design :]

This user has been denied support.
i want a two column theme...
Looks awesome, but you need to fix this: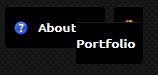 2011-05-18, 01:41 PM (This post was last modified: 2011-05-18, 01:42 PM by Bit 'n Bang.)
I think the new design is okay, but I like the old one a lot better (if you didn't change it since the last time I took notice

).
Users browsing this thread: 1 Guest(s)