[wip= premium] mynecraft pro : minecraft based mybb theme
Hello friends,
You guys have seen the basic version of mynecraft theme which was released in the same section.
This is the premium version of the theme which is presently under development.
features:
1.rgba based transparent theme.
2.minecraft textures
3.css3 float login.
4.toggle welcome block
5.customised postbits that are classic.
6.jquery tool tips.
7.custom icons(will be added soon on all pages)
8.texture changer(jscript based u can notice to right of logo)
and many more.........
Demo added :
http://www.mimspace.com/mybb
user: andon
pass: password
updated:
floating overlay login.....
jscript based texture change
So heres what it is made @70%
index 1: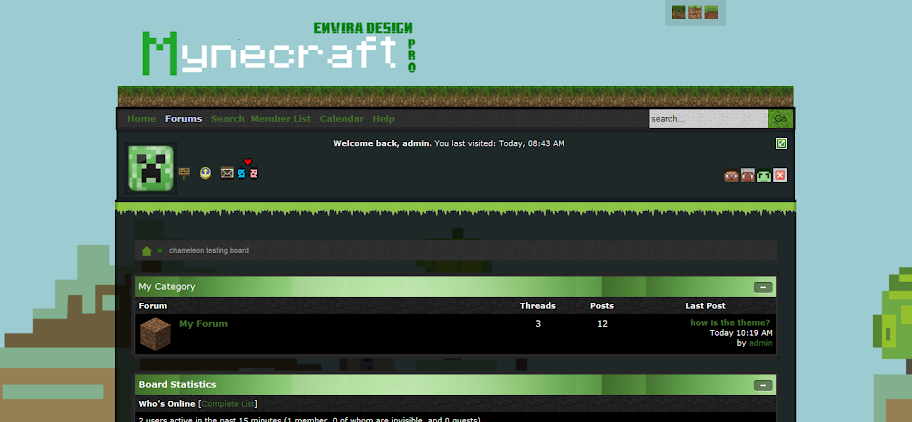 index 2: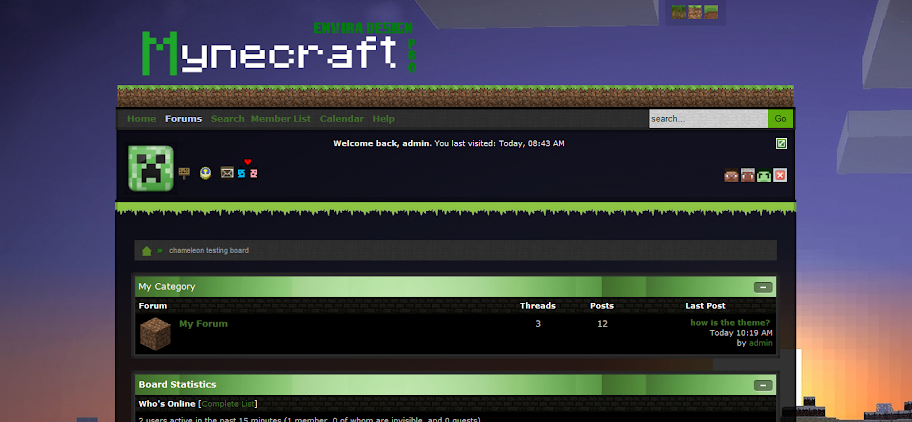 index 3: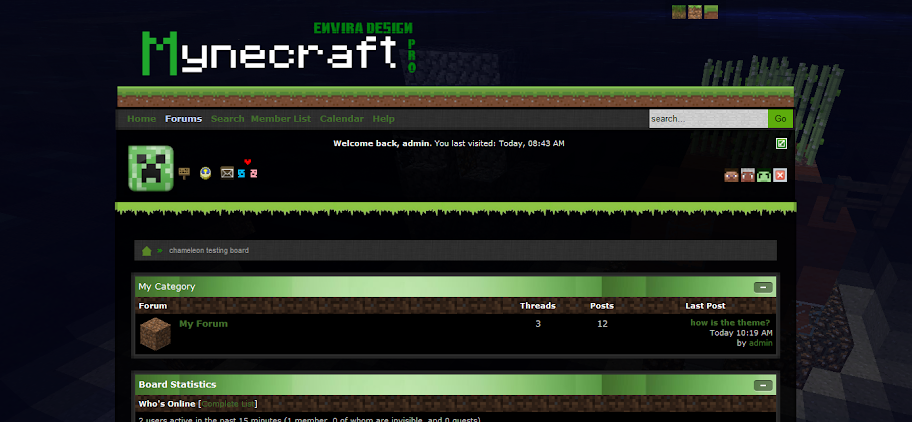 update 04/07/2011
1.added powerful jscript based texture changer.
2.Coded all buttons which are css based

,with hover effect.
3.some more custom edits in welcome block and post bit left,and custom rank images,custom icons left
Price : $15 for the theme base.
you can select your desired texture as the default in the 3 textures.
copyright removal is $ 10 extra.
Please review..