2011-06-04, 02:21 PM (This post was last modified: 2011-06-04, 02:22 PM by Bl4ck P34rl.)
Hello MyBB Community,
Here is my myBB forum. I made it in about 80hours so it is not so good.
The link is
http://monetizersbase.x10.mx/
. The index page looks something like this: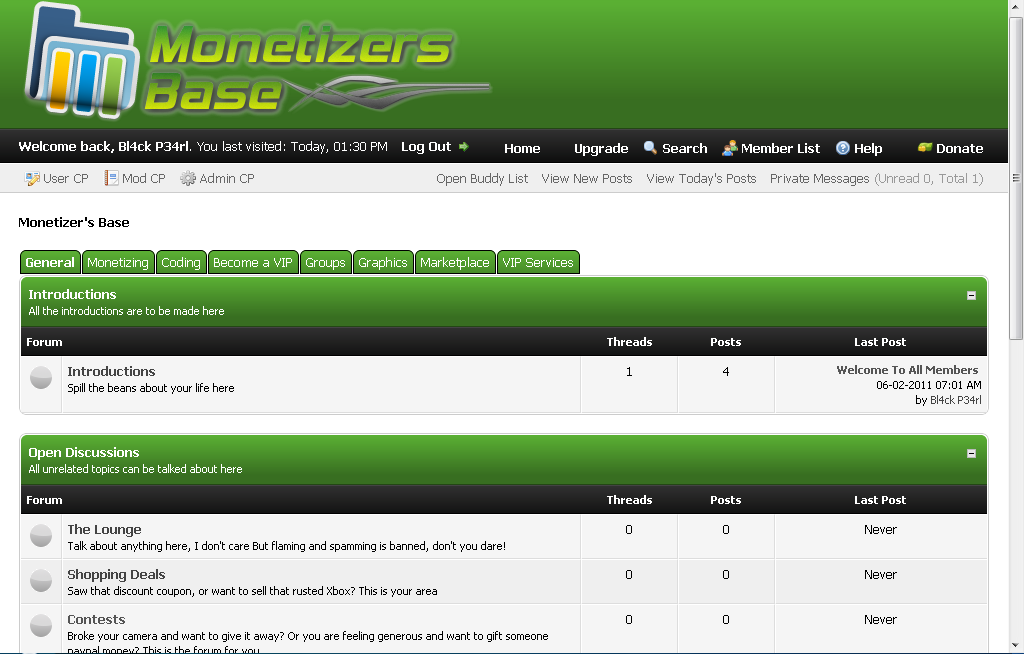 This forum is for all the Coders, GFX Creators and Monetizers
I am looking for members that can help male my forum active.
Comments are welcome
Bl4ck P34rl