mynecraft : simple minecraft theme
Hello friends,
This is my second theme, free release called mynecraft based on game called "minecraft", but u can use for any site by just changing logo.
The speciality of theme is i made
It in 2 hours and released 

No advanced edits,just cosmetic changes will be seen as this is going to be a free release.
As due to lack of time i couldnt make buttons,but i will release buttons in  next version. 

But it lives upto the expectations.
so screen shots of this theme: 
index page: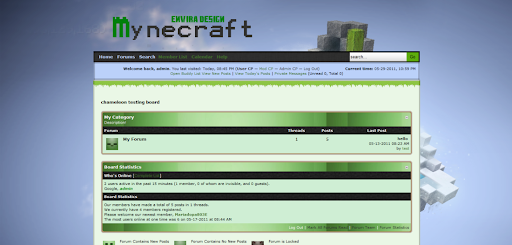 Footer:
footer: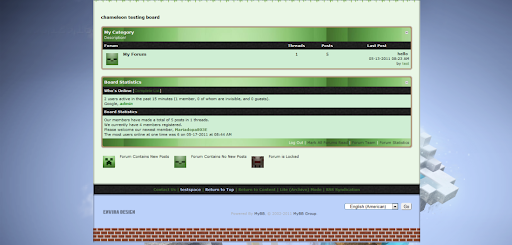 Demo: i couldnt provide because i am
Posting this from my iphone,lol.
Download: 
Mods database :
http://mods.mybb.com/view/mynecraft-envira-design
Alternate link:Click the link :
www.wb-dev.net/Thread-mynecraft-simple-minecraft-theme
Note: This is released under creative commons version 3 license
I hope you like the theme,i also made a transparent version with more custom edits that costs ~15$,if you like to buy it,just mail me @ 
[email protected]
thank you.