Information
Gameshark is a theme designed for those gamers communities. The same is set to a dark theme, and has outstanding details in reddish orange.
Preview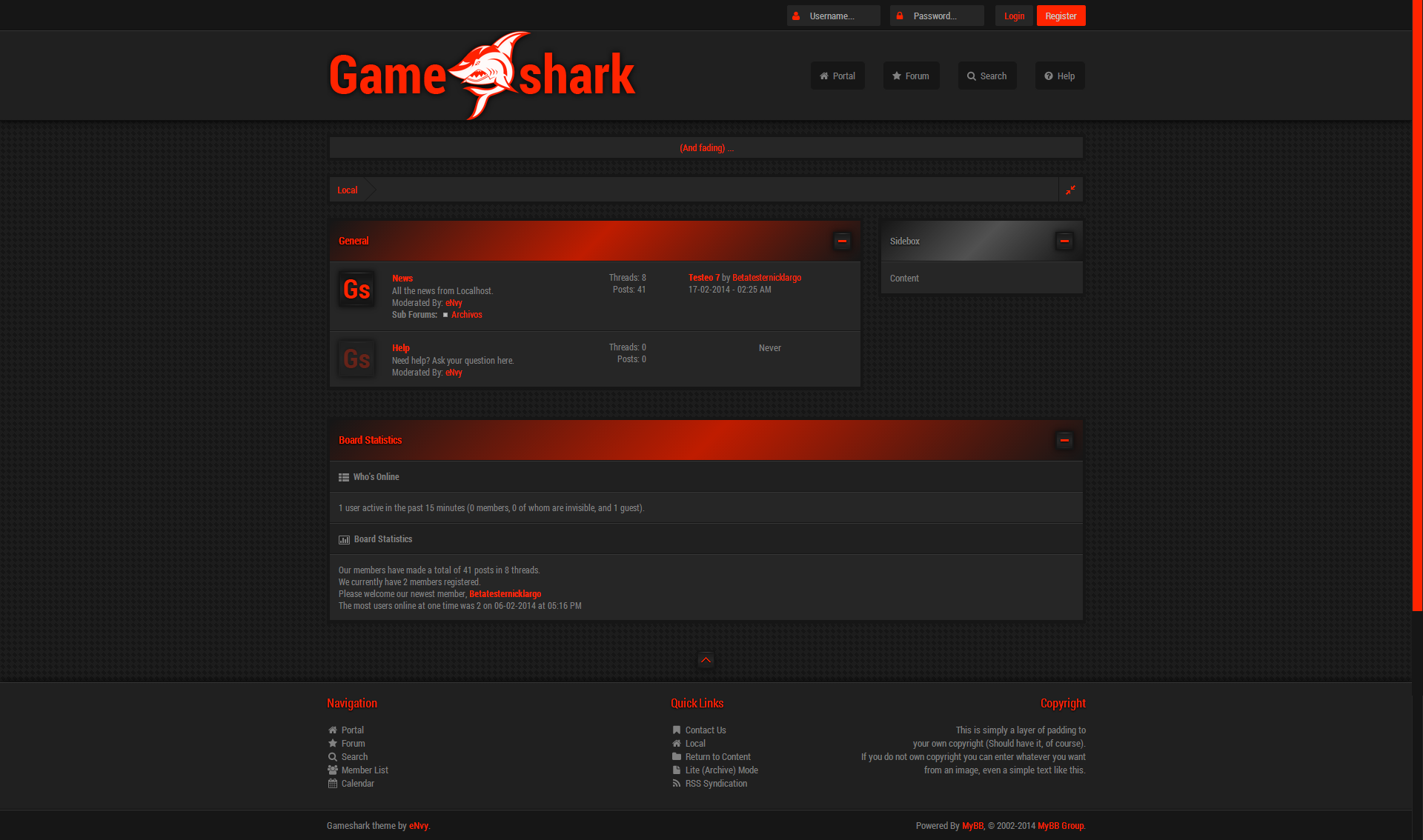 Support
At the moment, I'm giving support here... until I have a site.
Licence
Gameshark Theme by eNvy is distributed under a Creative Commons License Attribution-NonCommercial 4.0 International.
Download
You can download Business Theme directly from MyBB!
Hope you like it! =)
Donate
In the case you want to donate to me for my work, it's your own choice, and only you can do that. I do not ask for money, but if you donate it helps me to reach several goals.