Hello,
 Want to help all newbies who face difficulties installing fresh copy of MyBB forum on their webhosting/vps/dedi/etc. 
(At the moment, i will only handle fresh install's, no upgrades)
- Anyone can PM me asking for this service,
no eligibility criteria
.
-
Before you PM
, make sure you post in this thread, just for record reference.
- Don't PM me account details, i will refuse. Instead install remote desktop software 
(Portable) TeamViewerQS_en.exe
More information on this software: 
www.teamviewer.com/hi/download/windows.aspx
- Open
TeamViewerQS_en.exe
 and it will show you ID / Password, 
PM ID & Password
 to me and i will connect you from my machine and configure your CMS/forum.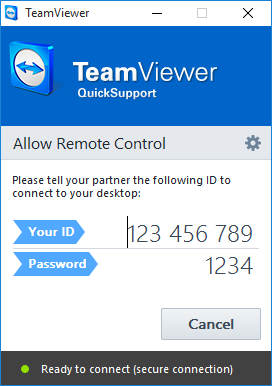 TIP:
 First check if i'm online , then send PM. If i'm offline then no point sending me a PM. Incase, you want to get in offline queue, you can PM me for same 

, once i get online i will PM notify and connect you.
I don't provide personnel contact details. I don't got dummy skype or other contact detail's either.
Best way to reach me is from PM system provided in MYBB
Mission: 'Help grow MyBB touch SKY'  

If you Like this, then you may like my other free service too [Free Graphics Service] Logo Designing[Free Graphics Service]
If you Like this, then you may like my other free service too  [Free Forum Staff Service]Will Moderate / Administer [Free Forum Staff Service]