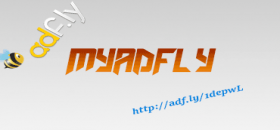 MyAdfly
Change urls in threads with adf.ly urls
Project Details
Change urls of threads posts width adf.ly urls to specified usergroups.
To use this plugin you need an adf.ly account because you'll need the user ID and the plugin API key of your account.
If you insert only the user ID setting the generated url will be:
http://adf.ly/user_id/http://www.chack1172.altervista.org
If you insert both settings the url will be:
http://adf.ly/1depwL
Official Site:
MyAdfly - Projects - chack1172
Author

Collaborators

None

Version

1.0

Submitted

09-03-2016, 04:39 PM

Last Updated

07-07-2017, 04:27 PM

Bug Tracking

Open

MyBB Versions

1.8.x
Latest Builds
Similar Projects
No similiar projects have been found.
Support this Project's Development