2016-03-26, 04:59 PM (This post was last modified: 2016-03-26, 05:00 PM by Destroy666.)
Automatically sets the URL of the currently viewed post and optionally highlights it. More info on the download page and on the github page.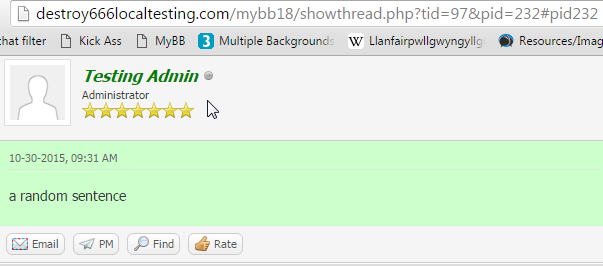 Bug reports/enhancement requests:
https://github.com/Destroy666x/MyBB-Auto-Post-URL
Lang packs:
Since the current way of adding lang packs is not really good, PM me and I'll add you as contributor.
Download
:
http://community.mybb.com/mods.php?action=view&pid=683