Hello all, 
So, I've been developing a secret project on the side for some time now. It's a new status updates/profile comments plugin that supports replies, likes, etc. It's a small plugin, but I'm pretty excited for this one nevertheless.

Features:
Full support for replies to statuses! Not only can you write a status, but you can comment on other user's statuses. 

Native alerts. (Optional MyAlerts integration will be added before release). 

Statuses can be liked.

Uses ajax. No page refresh required for most functions. 

Statuses can display on the index, portal, profiles, or the postbit. 

Dedicated "community status" page that displays all statuses from all users.

Ability to link to a single status and display it directly. 

On the postbit, the most recent status is displayed below the avatar (see screenshots.) A popup link for a modal is also created. 

20+ settings. 

Screenshots (so far):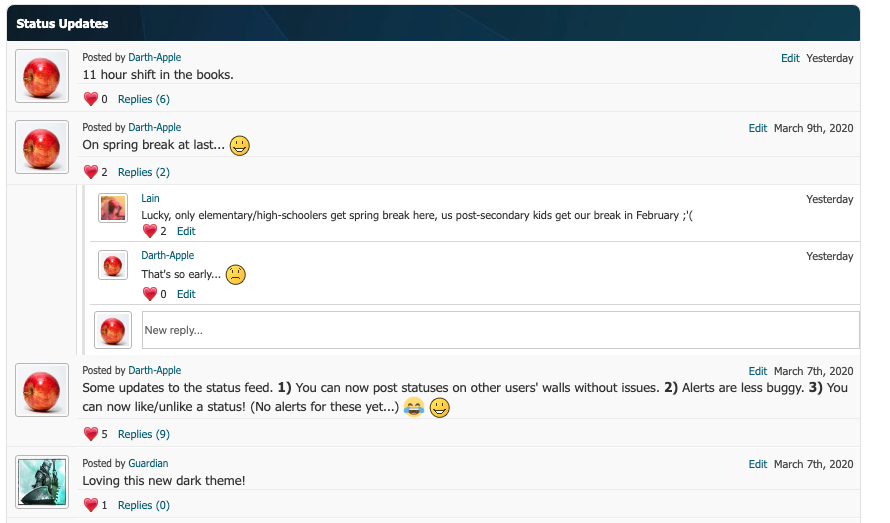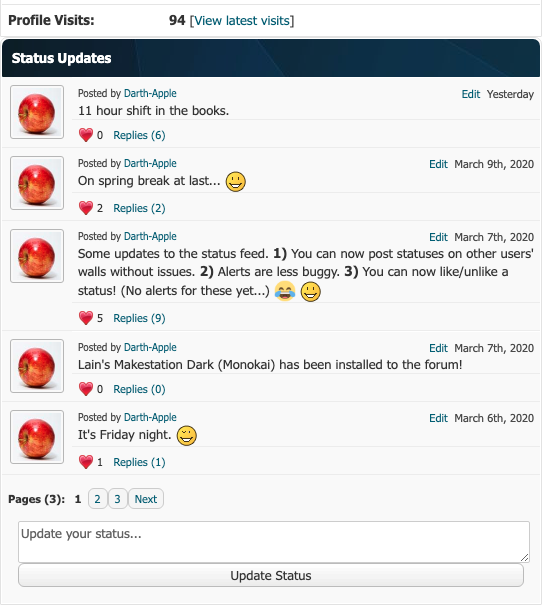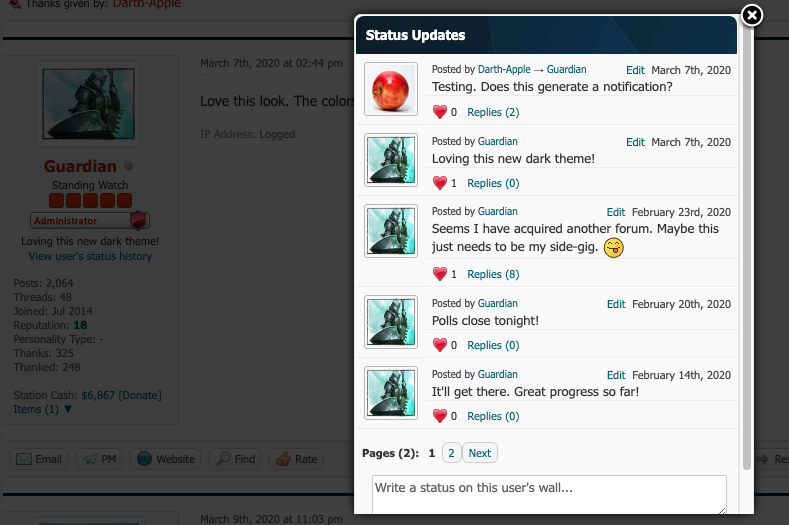 Disclaimer:
This plugin is mostly written, but is still a couple months away from being released. We are currently using it over at my community (if you'd like to see a demo), but there is still work left to do. If you would like to get involved, please let me know, as anything is a help! I'll be pushing a beta in the next few weeks to Github.  
With that said, what features would you guys like to see in this? I still have some time to add a few things.