Edit 2/27/2020: Updated to 2.0.
see this post
for details!
BAM announcements manager is an alternative plugin allowing you to efficiently manage announcements in your header area without making edits to your templates. This plugin supports custom classes and color styles, and includes four color classes by default that are similar to what is found on the official MyBB support forum.
By default, this plugin allows you to add as many announcements as you'd like. You can alternatively set this plugin to display announcements in "random mode," allowing the plugin to randomly select announcements for SMF-style announcement management. This plugin also supports pinned and global announcements, reordering of announcements, BBcode, and usergroup based permissions.

ACP: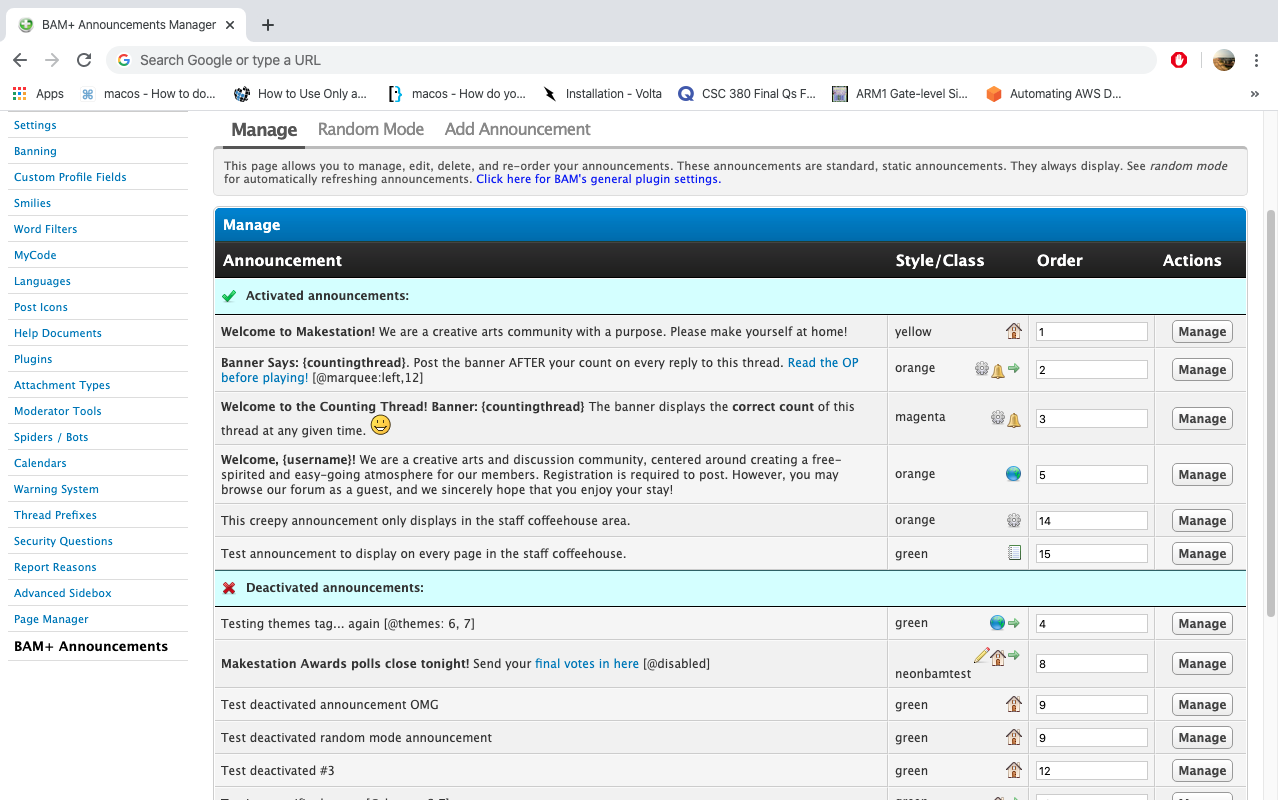 Additional previews and more information can be found on the
official mod site upload
.